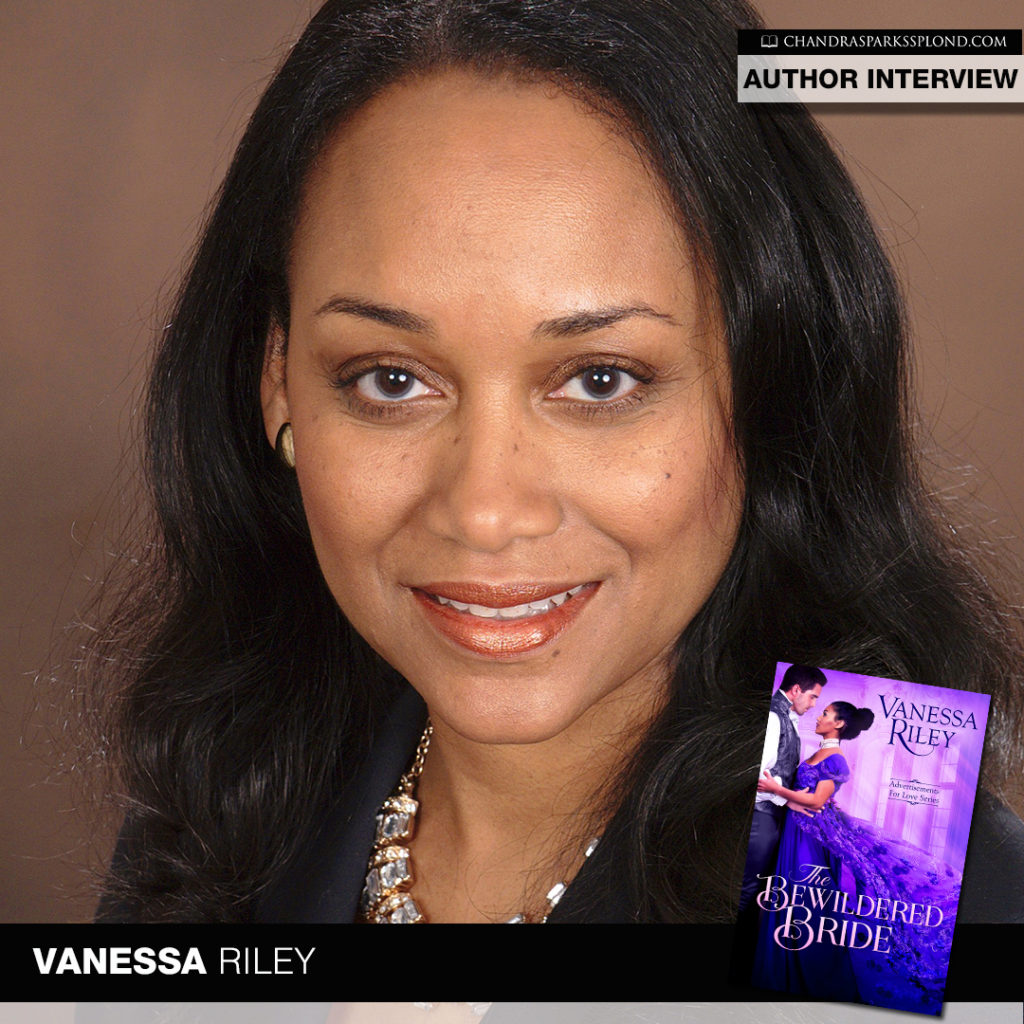 Vanessa Riley is back with the latest entry in her Advertisements for Love series.
Tell me about your latest book, The Bewildered Bride.
The Bewildered Bride is a tale of redemption, faith, and courage. Years after a brutal attack killed his wife, Ruth, and sold him to the British Navy, the Baron of Wycliff has returned to exact revenge. In the midst of his plans, he discovers his wife is alive.
Now Wycliff wants nothing short of annihilation of his enemies and Ruth's surrender in his arms.
Why did you decide to write it?
Ruth's story needed to be told. She's the sister of the Ester Croome Bexeley, the heroine in The Bashful Bride and where we first learn of Ruth's tragic romance and subsequent banishment from the family because of the scandal her elopement caused. I wanted to write this story because Ruth needed her own happy ever after. Her story is a testament that nothing disqualifies a person from living in truth and finding joy.
What do you want readers to learn from the story?
I hope readers learn the power of sharing and owning their truths. Even if their lives have been placed in the fire, there is a beauty in ashes, and that they too can emerge as pure gold.
If you could pick another profession, what would it be and why?
Oddly enough, I have two that  I'd want to pursue: software programmer and celebrity chef.  I'm actually a good programmer, running my own boutique software firm, and I dabble quite a lot in the kitchen. Maybe there is a way to combine the two…. A software designer who programs appliances to cook the perfect meals for celebrities on the go.
What's the best part of being an author?
Hearing how your words affect someone–whether they inspire, or bring a laugh, or offer comfort—it means I've done my job. I am grateful for the opportunity to give a reader a respite and an opportunity to be entertained.
What's the worst part of being an author?
Deadlines. There always seems to be one.
What's next for Vanessa Riley?
July 2020, my next series will be available in stores. Look for the series, Rogues and Remarkable Women, featuring a secret society of widows who seek to restore women who've been cheated of their money and their children. Think hapless fish-out-of-water male guardians trying to take care of babies whilst widows posing as nannies are infiltrating their households, their souls, and perhaps their hearts.
Do you have anything you would like to add?
Thank you for hosting me, Chandra. You are wonderful and gracious.
Use my affiliate link to purchase your copy of The Bewildered Bride. To learn more about Vanessa Riley, visit her website www.VanessaRiley.com
For more on The Bewildered Bride: http://bit.ly/bbride4
Sign up for her newsletter: https://www.vanessariley.com/subscribe.html