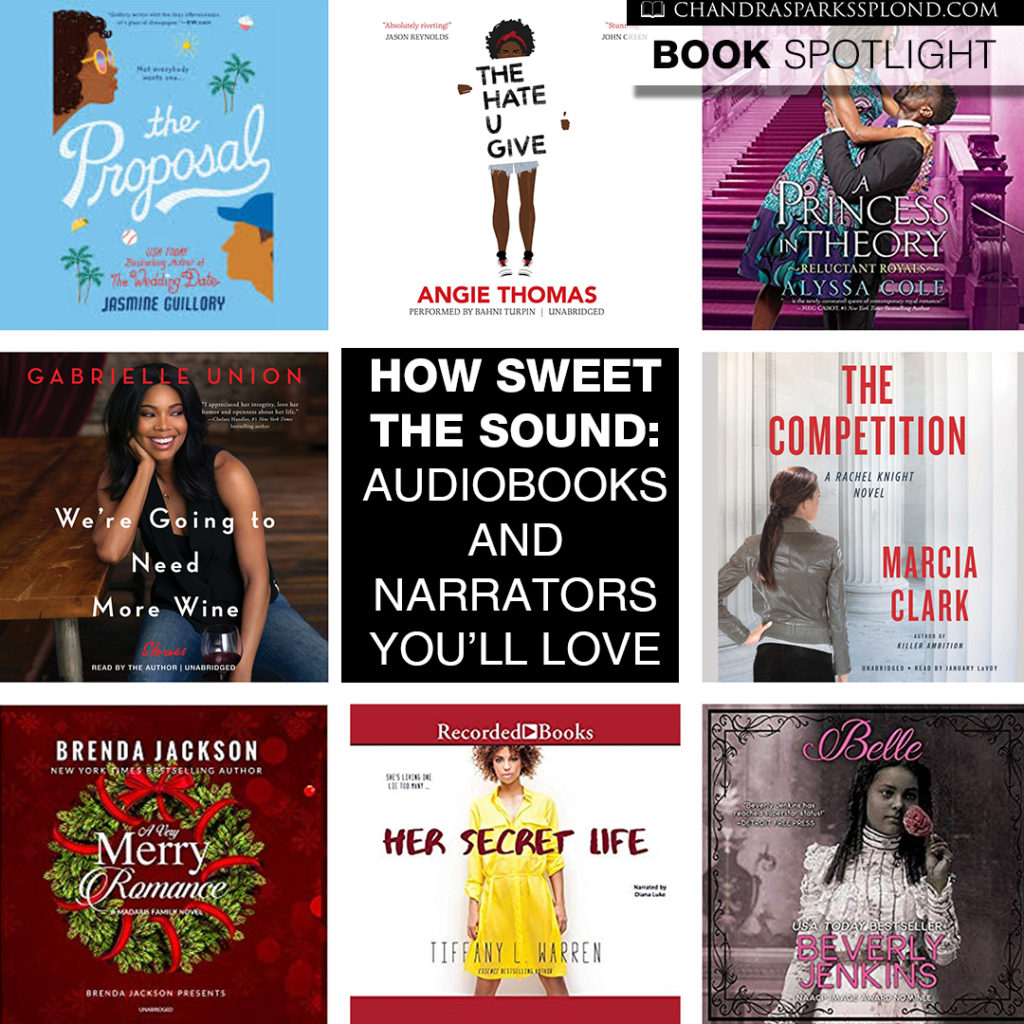 One thing I've learned being an award-winning author for almost 12 years and an editor for 25 years is that the best writers are also readers. I fell in love with the written word as a kid, and even now, reading is still one of my favorite hobbies.  Between family, work and other commitments over the years, I'm lucky if I'm able to read a handful of books a year.
A few years ago, I decided to give audiobooks a try, and they have changed my life. This year alone, I've "read" at least 50 books.
Technology has made audiobooks easily accessible. No longer to you have to go to the bookstore or library to pick up a book. You can now access them from your phone, tablet or computer and have access to thousands of titles in a few clicks.
I've downloaded the Overdrive and Hoopla apps to my phone and my computer, so I can listen to books as I'm driving around town or working. These apps are done in conjunction with my local library, so I use my library card to "check" them out and listen to the books (or read ebooks) for free. A lot of my friends have subscriptions to Audible. While I liked the selection of audiobooks they have by African-American authors, I don't like that you only get one book credit a month then you have to pay for any additional books you listen to. I did some digging about Audible alternatives and stumbled upon Scribd, which for a monthly fee, allows you to listen to an unlimited number of audiobooks (or read ebooks).
If you haven't figured it out by now, I have a slight book addiction. ?
I've discovered the person narrating an audiobook can really make or break it. Because there are some narrators I've come to love, I've searched to find other books they've narrated, and I've ended up discovering new authors I enjoy.
Over the next few months, I'll be profiling a few of my favorite narrators. Today, here are a few audiobooks I've enjoyed over the last few months.
A Very Merry Romance
by Brenda Jackson
narrated by Ron Butler
In this Christmas novel from Jackson's popular Madaris series, school principal Jonathan Madaris falls hard the moment new teacher Marilyn Bannister walks into his office. The gray-eyed beauty takes his breath away and makes him regret his school's non-fraternization policy. Still, he immediately knows Marilyn is special. And he's not letting anything stop him from getting the woman he wants.
A Princess in Theory
by Alyssa Cole
narrated by Karen Chilton
Between grad school and multiple jobs, Naledi Smith doesn't have time for fairy tales…or patience for the constant e-mails claiming she's betrothed to an African prince.
The Hate U Give
by Angie Thomas
narrated by Bahni Turpin
Sixteen-year-old Starr Carter moves between two worlds: the poor neighborhood where she lives and the fancy suburban prep school she attends. The uneasy balance between these worlds is shattered when Starr witnesses the fatal shooting of her childhood best friend Khalil at the hands of a police officer.
We're Gonna Need More Wine
by Gabrielle Union
narrated by Gabrielle Union
In this moving collection of thought-provoking essays infused with her unique wisdom and deep humor, Union tells astonishingly personal and true stories about power, color, gender, feminism, and fame. The President is Missing by James Patterson and Bill Clinton
The Competition
by Marcia Clark
narrated by January LaVoy
A Columbine-style shooting at a high school in the San Fernando Valley has left a community shaken to its core. Two students are identified as the killers. Both are dead, believed to have committed a mutual suicide.
Belle
by Beverly Jenkins
narrated by Adenrele Ojo
Belle Palmer is finally free! Separated from her father on the harrowing escape, Belle is lost and alone until she finds shelter with the Bests, the first free family she's ever known. For the first time in her 16 years, Belle can speak her mind — except for her feelings for a certain dark-eyed young man — The Beau.
The Proposal
by Jasmine Guillory
narrated by Janina Edwards
When someone asks you to spend your life with him, it shouldn't come as a surprise—or happen in front of 45,000 people.
Her Secret Life
by Tiffany L. Warren
narrated by Cherise Booth
Scarred by poverty and life with a crackhead mother, Onika Lewis had a rough start. Still, thanks to her sharp mind, and hard work, she graduated with honors from a prestigious college. But her achievements weren't enough to earn her the elite status she craved. So she leveraged her gorgeous looks to become a rich man's trophy…and was eventually dumped her for a younger model. Now Onika is unemployed, broke—and homeless.