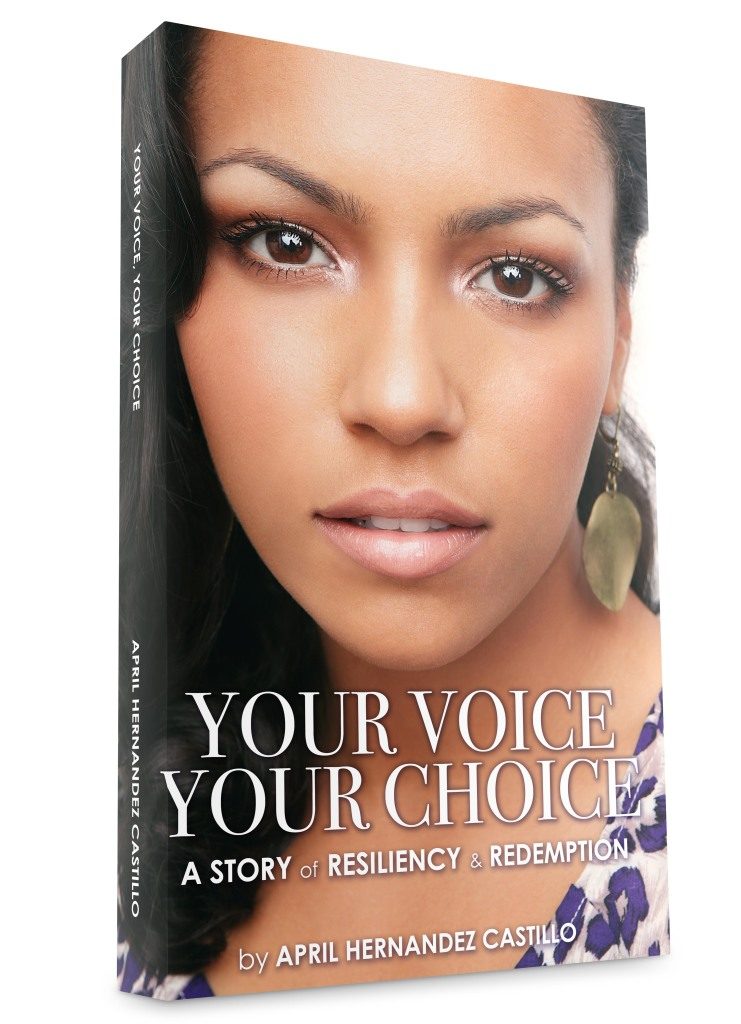 Actor April Hernandez Castillo is using her platform to spread the word about teen dating violence.
In her new book, Your Voice, Your Choice, Castillo shares her personal experience with being in an abusive relationship while growing up in the Bronx during the 1990s.
"I was in an abusive relationship from the ages of 16 to 20. No one knew I was being abused, and for years, I suffered in silence. It took me over 10 years to actually start speaking about my experience, and I have not stopped ever since," said Castillo, a Screen Actors Guild–nominated actress who has appeared in a number of movies and television shows, including Freedom Writers, Blue Blood, Dexter and Law and Order: SVU.
"There are many reasons why I decided to write Your Voice, Your Choice, but some of the main reasons that stick out for me are that I needed to write a book with resources because I didn't have access to them when I was being abused," said Castillo, who is also a spokesperson for the National Coalition Against Domestic Violence. "Resources are so important for anyone who seeks to leave an abusive situation, especially if they don't really know where to turn. I wrote the book because God gave me a platform as an actress who can reach the masses, especially through social media. Lastly, I wrote Your Voice, Your Choice because I had so much fear and doubt of even the thought of writing a book. I struggled with myself for so long and thought that no one wanted to hear my story. But I had to push through and just put pen to paper."
Castillo hopes her book's message will resonate with readers.
"One of the biggest lessons I want the reader to walk away with is that love should never, ever abuse–not even a little bit," she said. "Also, it is possible to find real healthy love, even after the abuse."
She encourages women to take back their power from their abusers.
"When I was abused, the internet was nonexistent, plus my high school had no resources that talked about teen dating violence. If you know someone who you can trust, speak up."
To learn more about April Hernandez Castillo and her book Your Voice, Your Choice, visit voiceischoice.com. You can also follow her on Facebook, Twitter and Instagram.
(via Hope for Women)