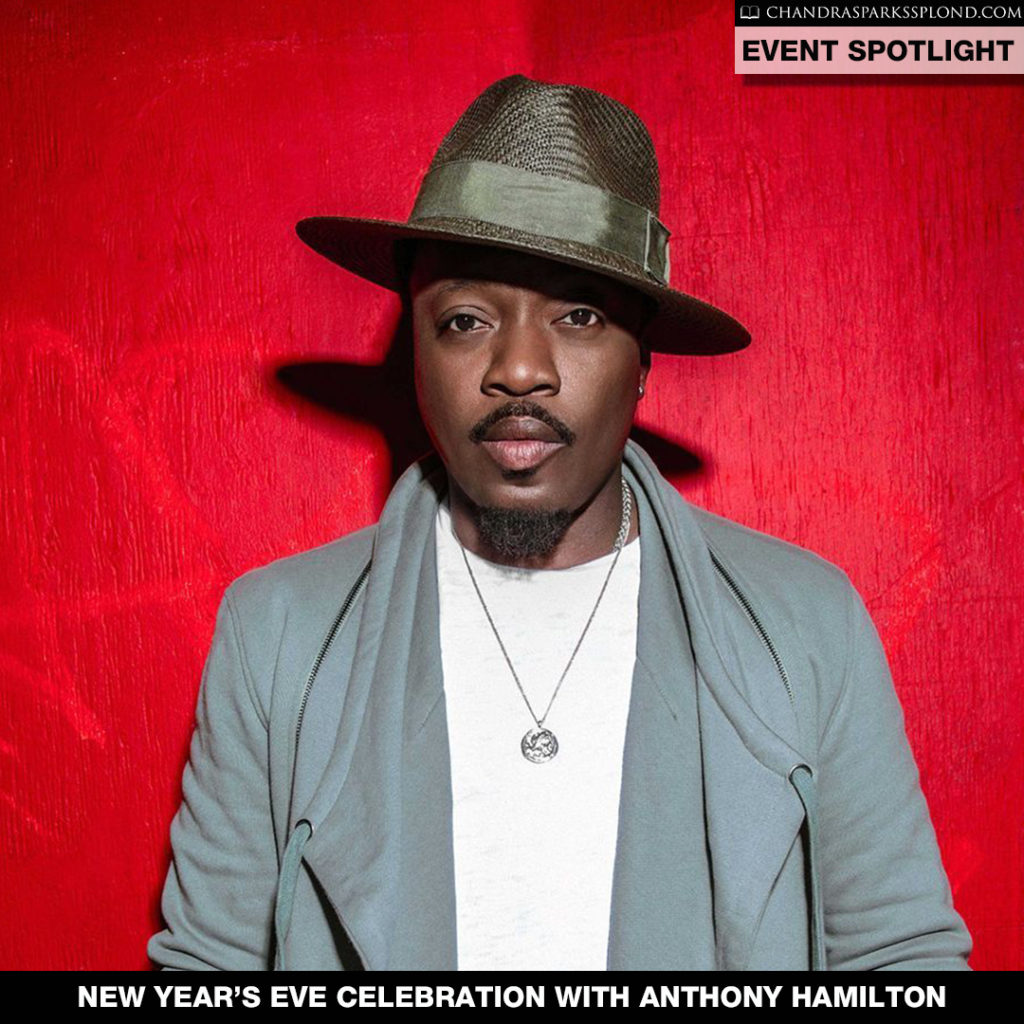 Celebrate New Year's Eve with Anthony Hamilton, Guy, Teddy Riley and Aaron Hall at 8 p.m. at the BJCC Concert Hall.
Anthony Hamilton's music career began in the gospel choir at church. After signing with Uptown Records in 1993, Hamilton moved to New York to pursue music. He was a backup singer on tour for artist D'Angelo's album "Voodoo" and subsequently collaborated with southern rap group Nappy Roots on albums "Watermelon, Chicken, and Grits," "Wooden Leather," and "The Humdinger." The collaboration on single "Po' Folks" won them a Grammy nomination for "Best Rap/Sung Collaboration" in 2003.
Hamilton signed with So So Def Imprint by Jermaine Dupri and came out with an independent album called "Comin' From Where I'm From" in 2003. The album went platinum and features the single "Charlene." His sophomore album, entitled "Ain't Nobody Worryin" was released in 2005 with successful single "Can't Let Go" and the album became certified gold.
Hamilton has collaborated with numerous R&B artists, even snagging a duet for "Buon Natale" with Nat King Cole on his holiday album. In 2007, Hamilton had a cameo role as a singer in the film American Gangster and also contributed to the soundtrack. He sang "Freedom" with Elayna Boynton on the soundtrack for the Quentin Tarantino film Django Unchained in 2012.
Childhood friends, Teddy Riley, Aaron Hall and Timmy Gatling formed Guy in 1987. With the help of their manager, they were able to sign to Uptown Records and released their debut self-titled album in 1988. After the completion of the album, however, Gatling left the group and was replaced by Aaron Hall's younger brother, Damion Hall. In the fall of 1990 Guy released the group's second album "The Future." The group later disbanded with Riley pursuing producing and the Hall brothers each pursuing solo projects.
The group reunited in 1995 with the release of the song "Tell Me What You Like." It wasn't until 1999 that they reunited for another album. After a series of reunions, it was announced in 2014 that Riley and the Hall brothers would be returning with new music as well as a tour.
Tickets for the concert can be purchased online.