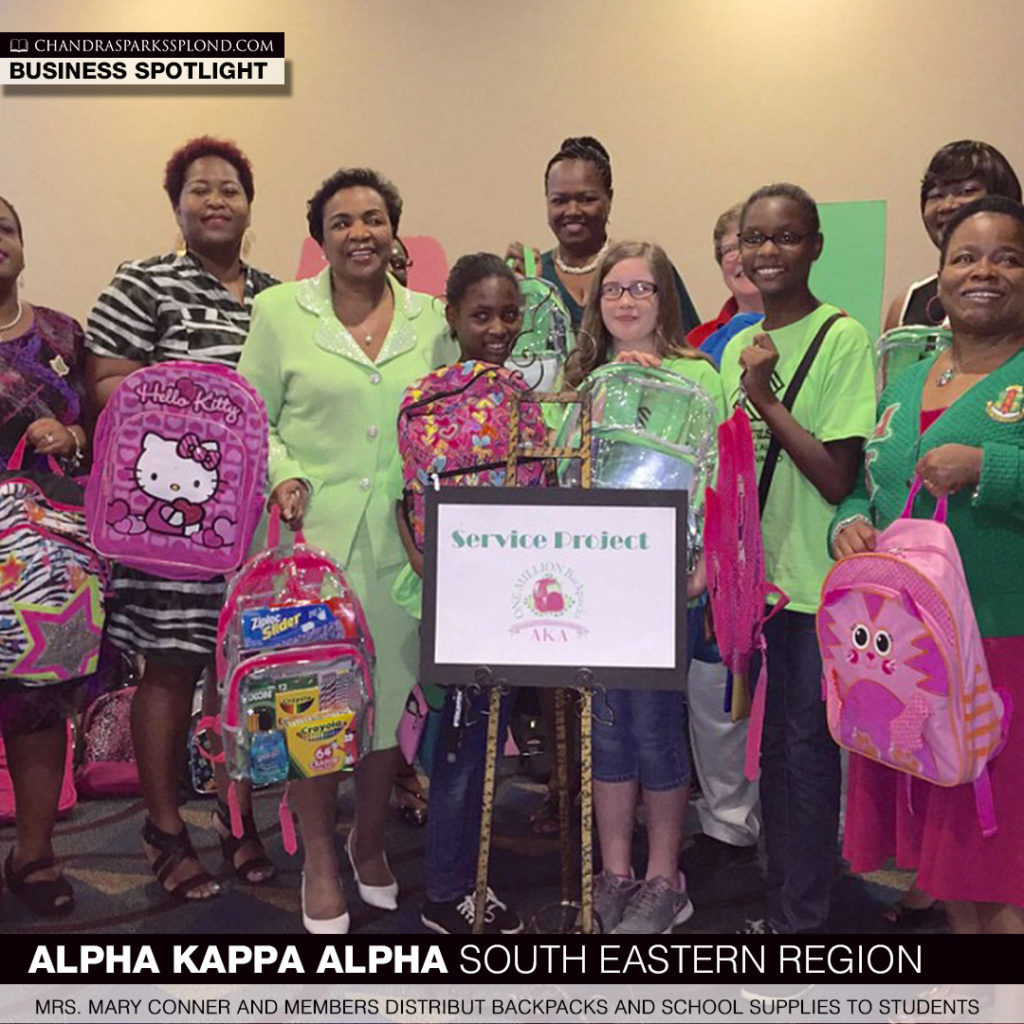 Birmingham will be a sea of pink and green this weekend as my sorority sisters, the ladies of Alpha Kappa Alpha Sorority, Inc., invade the Magic City for the 85th South Eastern Regional Conference.
Individuals who have served the Birmingham area will be honored on Thursday, March 16, at 7 p.m. for their contributions to the community during the public meeting. Honorees from Birmingham, Tuscaloosa, and Livingston, Alabama, as well as Columbus and Starkville, Mississippi, will be recognized in the sorority's five international program areas and for their work in the community at large. The event will be held at the Birmingham-Jefferson Convention Center's East Exhibition Hall.
Dr. Glenda Baskin Glover, president of Tennessee State University and International First Vice President of Alpha Kappa Alpha Sorority, will be the speaker. A reception will immediately follow the meeting.
The public meeting kicks off the South Eastern Region's four-day conference designed to energize and train sorority members across the states of Alabama, Mississippi and Tennessee to bring about positive change in national and local government and to impact citizens right where they live. More than 3,200 women are expected to gather for the conference, which ends Sunday, March 19.   The conference impact will be more than $1.7 million.
Mary B. Conner, AKA South Eastern Regional Director said, "For 109 years, members of Alpha Kappa Alpha Sorority have continually engaged in the community to bring about positive change. We have partnered with individuals and organizations whose goals align with our own based on serving mankind everywhere. This event acquaints the general public with our many partners, our service initiatives, and with those individuals who join in our efforts to make our communities stronger and better."
During the conference, members will also collect backpacks and school supplies for students in the Birmingham area in support of the sorority's international target, AKA One Million Backpacks℠, in which one million backpacks and related school supplies will be donated and distributed to students worldwide by 2018 to support the learning and education process.
Alpha Kappa Alpha Sorority, Incorporated (AKA) is an international service organization founded on the campus of Howard University in Washington D.C. in 1908. It is the oldest Greek-lettered organization established by African- American college-educated women. Alpha Kappa Alpha is comprised of more than 265,000 members in 1,005 graduate and undergraduate chapters in the United States, the U.S. Virgin Islands, Bermuda, the Caribbean, Canada, Dubai, Japan, Germany, and South Korea and on the continent of Africa. Led by International President, Dr. Dorothy Buckhanan Wilson of Milwaukee, Wisconsin, Alpha Kappa Alpha Sorority is often hailed as "America's premier Greek-letter organization for African-American women." For more information on Alpha Kappa Alpha Sorority and its programs, visit www.aka1908.com.
Alabama, Mississippi and Tennessee comprise the South Eastern Region of Alpha Kappa Alpha Sorority   with more than 6,000 active members making up approximately 12 percent of the sorority's membership worldwide. The region was established April 12, 1921. For more information, visit www.akasoutheastern.com.