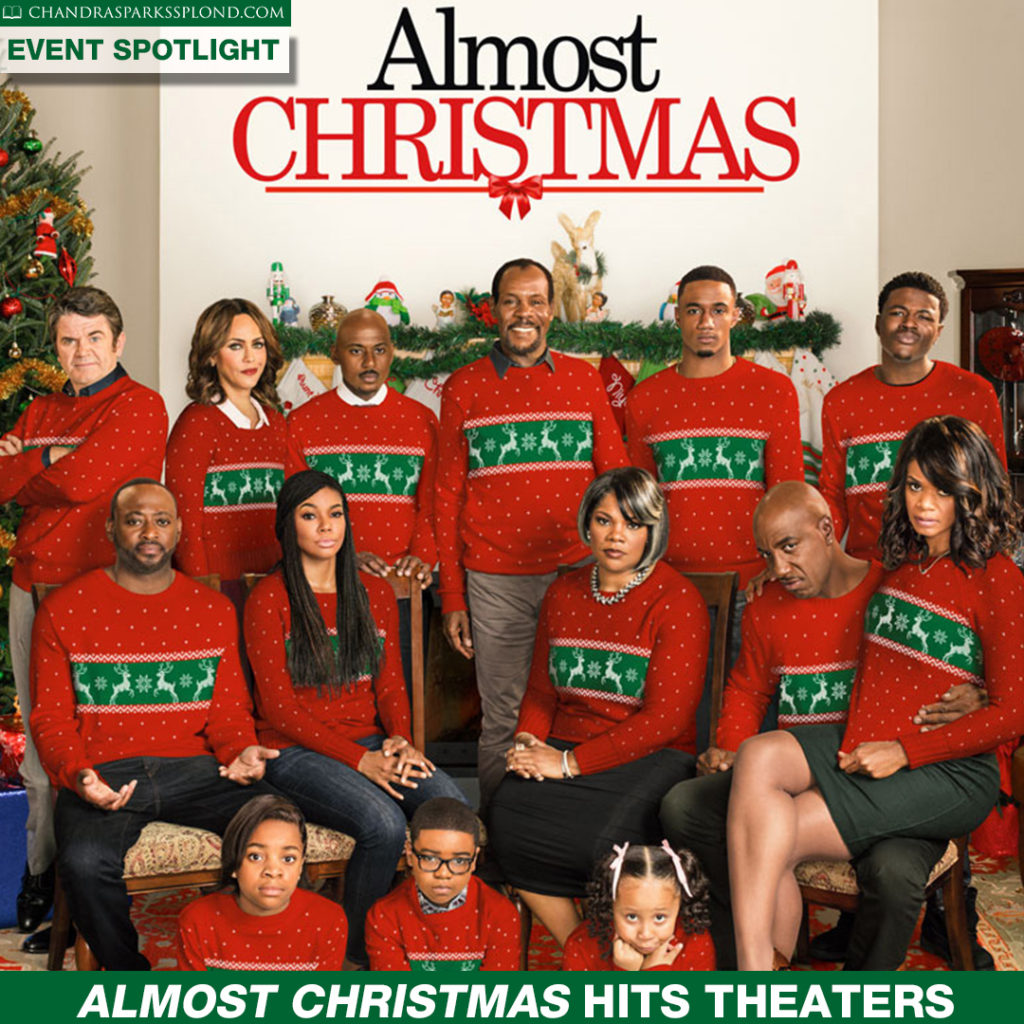 We're only a few weeks away from Thanksgiving, which means plenty of naps, great food and good movies are in my future. Before I settle in for my yearly round of Hallmark and Freeform (formerly ABC Family) Christmas movie marathons, I want to go to the movie theater to see Almost Christmas.
The trailer for the new comedy from writer/director David E. Talbert (Baggage Claim) and producer Will Packer (Ride Along, Think Like a Man series, This Christmas) had me cracking up. Almost Christmas, which was previously called A Meyer Thanksgiving and A Meyer Christmas, tells the festive story of a beloved patriarch who asks his family for one gift this holiday season: to get along. If they can honor that wish and spend five days under the same roof without killing one another, it will be a Christmas miracle.
The all-star ensemble cast of Almost Christmas is led by Kimberly Elise, Danny Glover, John Michael Higgins, Romany Malco, Mo'Nique, JB Smoove, Gabrielle Union, Omar Epps, Nicole Ari Parker, Jessie T. Usher and DC Young Fly.
The soundtrack, which includes songs by The Four Tops, Slick Rick, The Dazz Band, Robin Thicke, Etta James, The Commodores, and Troop looks like a winner too.
Check out the trailer below. A point of pride: The school in the foreground at the :18 mark is my alma mater, Ramsay High School, right here in the Magic City.