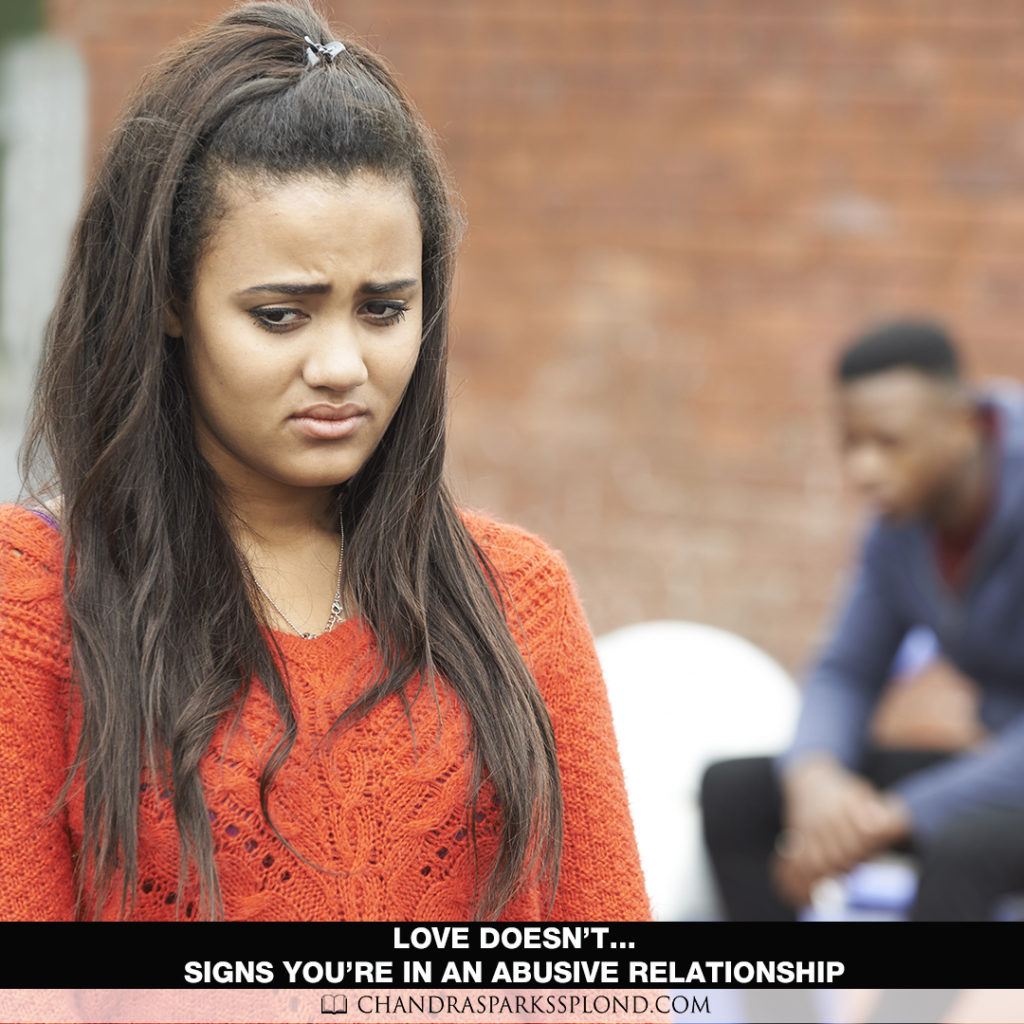 The summer before I turned 18, I fell in love for the first time.
At least back then I told myself it was love. The thing is, he would say and do a lot of things that just didn't feel like what I had always envisioned love to be, but since it was my first time being in love, I wasn't sure if that was just a normal part of relationships. He said he loved me, so that had to count for something, right? The same cycle continued through a couple more relationships when I would fall in love and question what the guys were feeling. It wasn't until years later that I realized what was happening to me were forms of  abuse. My Worth the Wait series for young adults is loosely based on some of my experiences over the years.
That time in my life crossed my mind recently after I saw a review for one of my books and the reader mentioned she was in an abusive relationship. I started thinking about how I didn't know what love looked like. There are lots of girls and women who have no clue what a healthy, normal relationship looks like. Today, I want to share some things that some may think are signs of love, but really they are signs of abuse.
For the record, abuse doesn't start off with fists. It's generally subtler than that. Maybe it's a couple of rude or offhanded comments that make you mentally stop in your tracks and think, Did he really just say what I think he said? Maybe he gets angry at you for a reason that makes no sense—like because you said hello to a church member or to a guy you've known since elementary school. If you are scared to speak or wear certain things because you don't want your boyfriend or husband to get upset with you, this is a form of abuse. Let's call it what it is and stop making excuses.
Love doesn't make you feel less than.
The man you're with should make you feel like the most beautiful woman in the world, even when you're looking a hot mess. He is not going to make you feel less than or call you names. He may try and play off his demeaning comments as just being honest or keeping it real, but even when you're being honest with someone, there's a way to say everything. Love should build you up and not tear you down.
Love doesn't make you cry.
I once read somewhere that if you're in a relationship and you spend more time crying than you do laughing, that's a problem. If you are spending countless hours crying because of something a guy did—or didn't do—this isn't normal. Loving someone is a good thing. You shouldn't constantly be crying. That is a sign that you are in pain.
Love doesn't make you question your sanity.
Checking cell phones, doing drive-bys to see if he's really where he said he is going to be, having your friends or kids spy and report back to you, telling yourself he really didn't mean what he said, wondering if you're wrong for thinking or feeling the way you do about your boo's treatment of you…all of this is unhealthy behavior. I'm telling you this because no one told me. One of my exes used to tell me that he treated me well. Every time he would say it, I would think, Do I just not know what being treated well looks like because it doesn't feel like I'm being treated well? Your feelings are your feelings. They aren't right or wrong. They just are. Listen when your inner voice is speaking to you telling you to pay attention to a guy's behavior.
Love doesn't hurt you physically.
A man should not put his hands on you. Period. There is nothing you can do or say that will cause a real man to lift his hand to you. On the flip side, you should not put your hands on him—or his belongings— either. Nothing good can come from physical violence.
Love doesn't isolate you.
I get that the two of you like to spend time alone together, but if your boo doesn't ever like hanging around your family and friends and has a problem with you hanging around them and he never wants to go out, that's a problem. If he's not introducing you to his family and friends, that's a problem too. When you're really in love, you want the whole world to know it. You're not going to hide it.
Love doesn't cheat on you.
Someone who really loves you isn't going to intentionally do anything that hurts you. He is not going to hook up with some other girl because you made him mad or stay out all night when he knows you're up waiting. He's going to call or text to check on you, regardless of how hectic his schedule is. If he lives in another town or state, he's going to find a way to come and see you or at the very least call and text regularly to check on you. Not having money or a car or anything else is an excuse. People go where they want to go and see who they want to see.
Love doesn't control.
A person's love for you shouldn't be based upon you losing weight or not wearing a certain outfit. Real love is unconditional. If someone truly loves you, he will love you regardless.
Do not stay in a bad relationship because you're scared of being alone, because you're afraid, because you don't want to admit others were right in your choice of a guy, because he tells you things will get better but they never do, for your kids, because you don't think you will ever meet someone who makes you feel special. None of these are reasons to stay in an abusive relationship. If you need help, I am begging you to say something to someone. If you don't know of anyone you can trust, contact the National Domestic Violence Hotline at 1-800-799-7233.