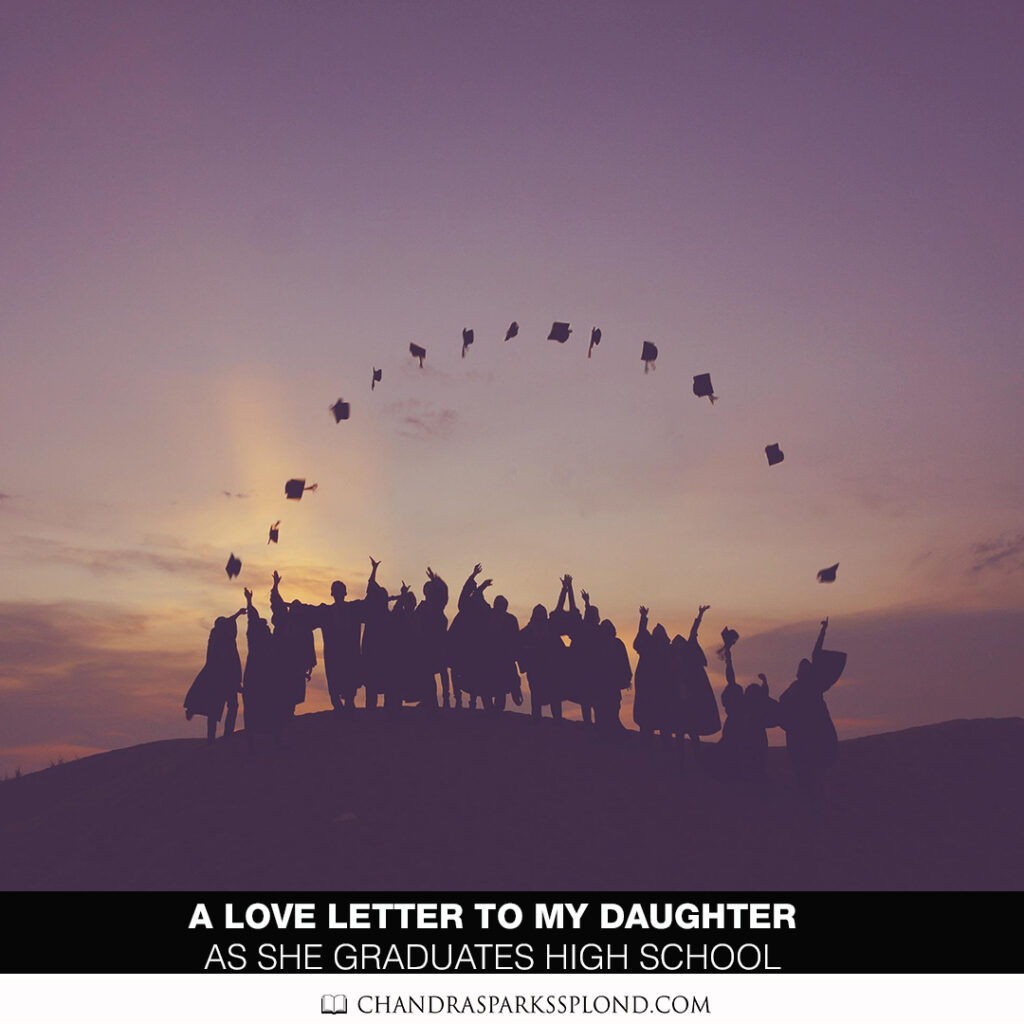 My favorite girl,
Well, here we are. Before this week is over, if it's the Lord's will, you'll be a high school graduate. It seems like yesterday I was dropping you off for your first day of kindergarten, which only lasted a few weeks before they skipped you to first grade. Although I know it was the right decision moving you up a grade, right about now, I'm wishing I had that extra year back.
As excited as I am for you as you get ready to start this next chapter, I have to also admit it's a little bittersweet. I've found myself traveling down memory lane a lot these last few weeks. I'm so thankful that a large majority of the memories make me smile. I'm so blessed that you are just a great person with a huge heart. I've never had to stay up late wondering where you are or nag you about doing the right thing, and for that I am so very grateful.
Before we know it, the summer will be over, and you'll be headed off to college. While you already know I'll miss you like crazy, I want you to enjoy every single second of this season of your life. Make new friends, experience new things, find joy in unexpected places and figure out who you are. Know that I will always love you, I am so very proud of you, I am only a phone call or text away, and I always, always, always have your back. No matter what, we are girls for life.
Congratulations, my sweet girl. Continue to soar.
Love,
Mommy