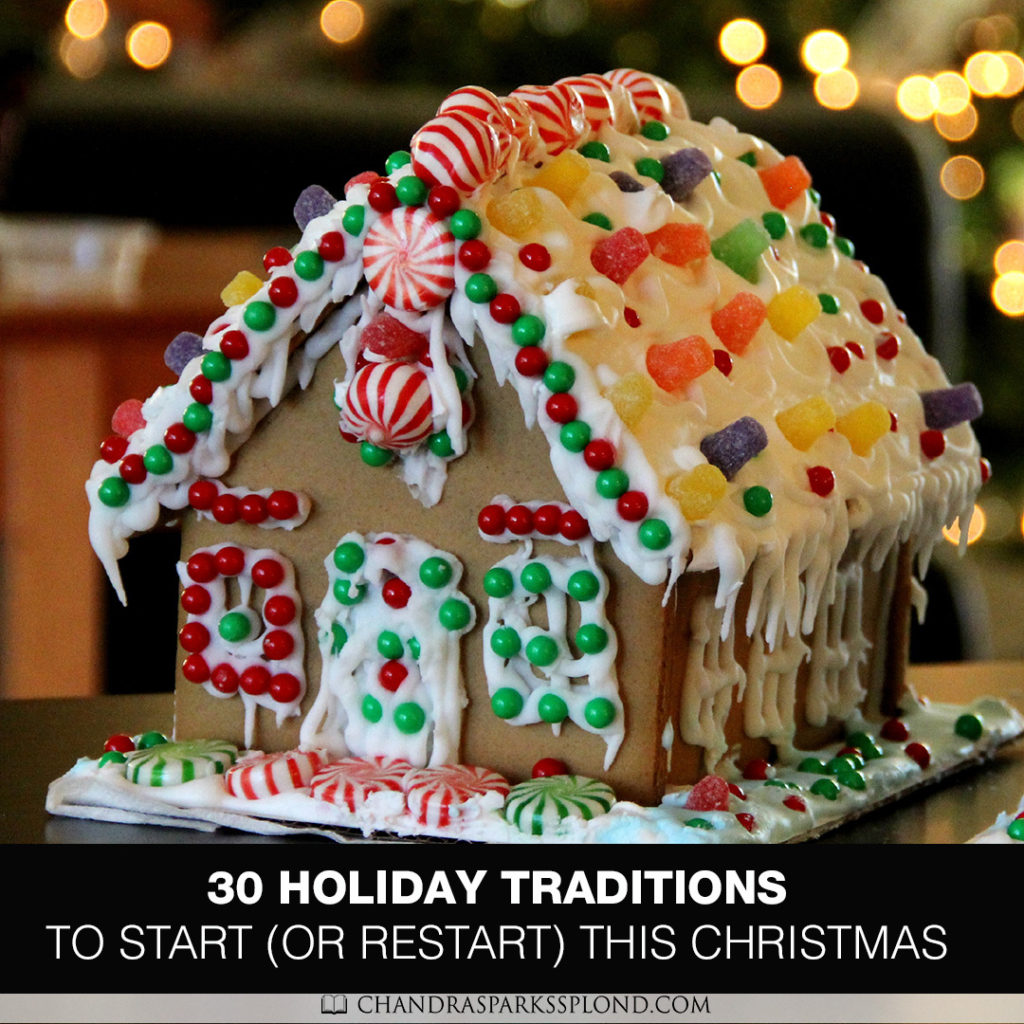 Some of my best childhood memories revolve around Christmas traditions. Over the years, I've developed traditions with my extended and immediate family. Here are a few traditions you can start (or restart) this year. Most cost little to no money, but create memories to last a lifetime.
Decorate a gingerbread house
Decorate the Christmas tree
Drive through your neighborhood and view Christmas lights
Make ornaments
Have a Christmas movie marathon
Wear new pajamas on Christmas Eve
Buy a real Christmas tree
Read the Christmas story (Luke 2:1–20)
Leave out milk and cookies for Santa and carrots for his reindeer
Prepare a special Christmas meal
Send Christmas cards
Read 'Twas the Night Before Christmas
Go to church on Christmas Eve or Christmas Day
Sing Christmas carols at home or in your neighborhood
Practice random acts of kindness
Bake and decorate Christmas cookies
Serve food to the homeless
Host a party for family and friends
Have Santa call your kids
Take professional family portraits
Exchange gifts the week after Christmas—after everything goes on sale
Make a Christmas family video
Drink egg nog
Set up a hot chocolate buffet
Elf on the Shelf
Go on vacation
Buy personalized Christmas tshirts
Write letters to Santa
Make or buy a personalized Christmas stocking
Try a new recipe
What Christmas traditions did you love as a child or have you started with your family?