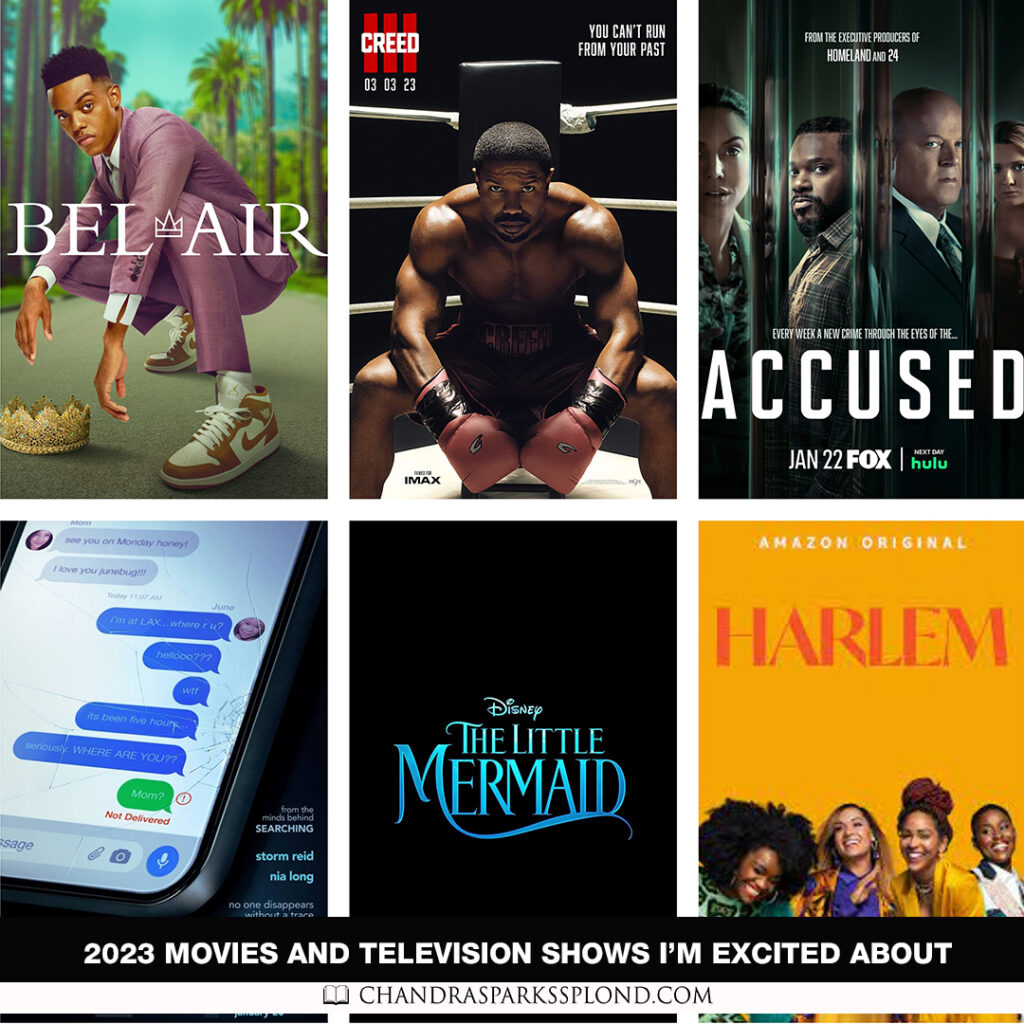 The new year is here, which means there are new television shows and movies to be excited about. This is what I'm looking forward to in 2023.
Trolls III
Not much has been said about the third installment on the beloved series, but according to imdb.com, it's coming November 17, and I'm here for it.
Accused
Premieres January 22, 2023
Chronicles ordinary people getting caught up in extraordinary situations, where one wrong turn leads to another, until it's too late to turn back.
Missing
Premieres January 20, 2023 in theatres
When her mother disappears while on vacation in Colombia with her new boyfriend, June's search for answers is hindered by international red tape. Stuck thousands of miles away in Los Angeles, June creatively uses all the latest technology at her fingertips to try and find her before it's too late. However, as she digs ever deeper, her digital sleuthing soon raises more questions than answers. The movie stars Storm Reid and Nia Long.
You People
Premieres January 27, 2023 on Netflix
A new couple and their families reckon with modern love amid culture clashes, societal expectations and generational differences. Directed by Kenya Barris (Black-ish), the movie stars Eddie Murphy, Nia Long and Lauren London.
Creed III
Premieres March 3, 2023 in theatres
Adonis (Michael B. Jordan) has been thriving in both his career and family life, but when a childhood friend and former boxing prodigy resurfaces, the face-off is more than just a fight.
The Little Mermaid
Premieres May 26, 2023 in theatres
A young mermaid makes a deal with a sea witch to trade her beautiful voice for human legs so she can discover the world above water and impress a prince.
Are You There God? It's Me, Margaret
Premieres April 28, 2023
When her family moves from the city to the suburbs, 11-year-old Margaret navigates new friends, feelings, and the beginning of adolescence. Based on the book by Judy Blume.
Harlem (Season 2)
Premieres February 3 on Amazon Prime
A group of four friends follow their dreams after graduating from college together. The show stars Meagan Good, Grace Byers, Jerrie Johnson and Shoniqua Shandal.
Bel-Air (Season 2)
Premieres February 23, 2023 on Peacock
A re-imagination of the beloved sitcom "The Fresh Prince of Bel-Air" set in modern-day America through a new, dramatic take on Will's complicated journey from the streets of West Philadelphia to the gated mansions of Bel Air. As these worlds collide, he reckons with the power of second chances while navigating the conflicts, emotions and biases of a world far different from the only one he's ever known.
Info compiled from Wikipedia and imdb.com.