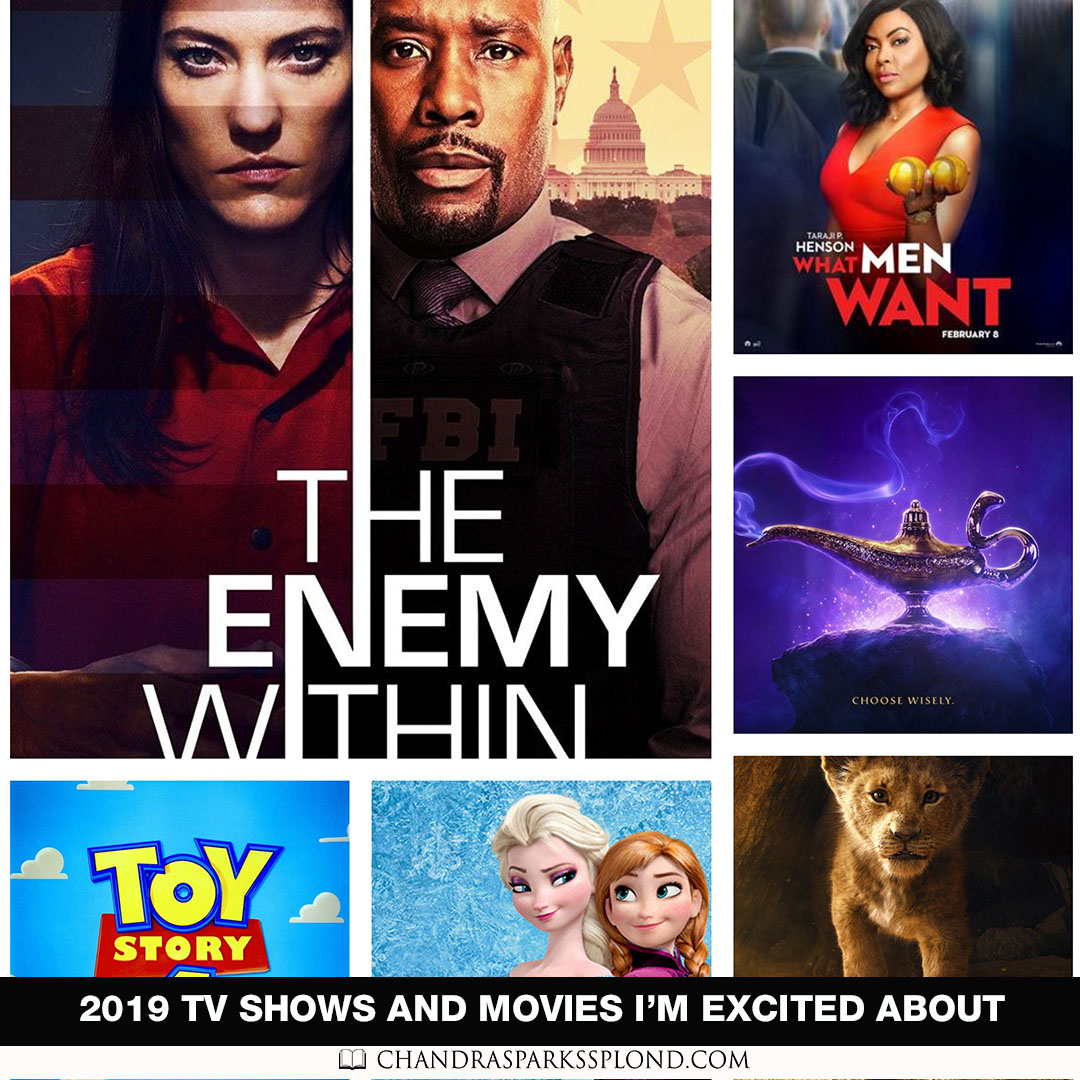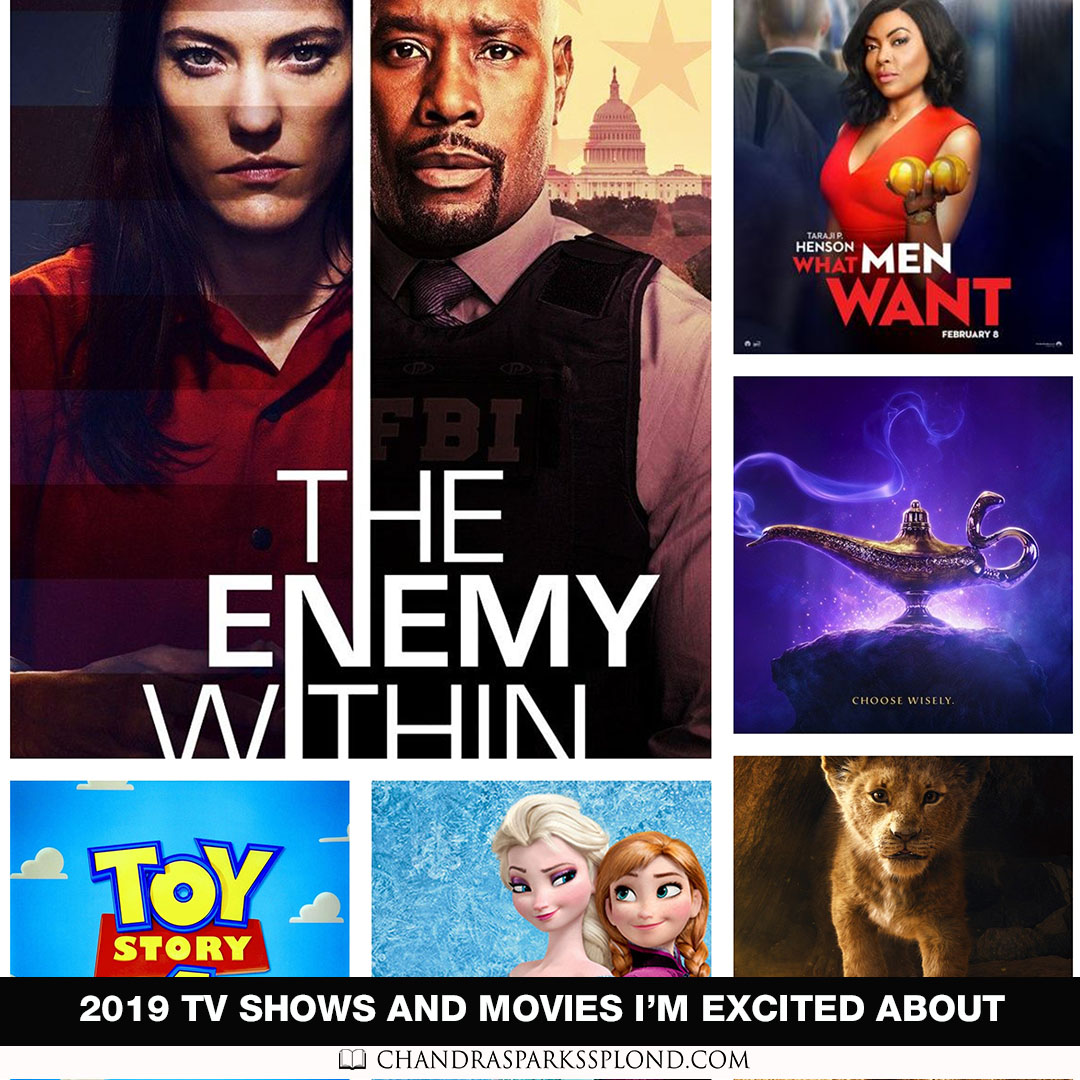 One of the things I look forward to every January is the new movies and television shows the new year will bring. This year has so much to which I'm looking forward. Here are a few of my favorites:
The Enemy Within
Morris Chestnut? Count me in.
According to the NBC website, Erica Shepherd is a brilliant former CIA operative, now known as the most notorious traitor in American history, serving a life sentence in a supermax prison. Against every fiber of his being but with nowhere else to turn, FBI Agent Will Keaton (Morris Chestnut) enlists Shepherd to help track down a fiercely dangerous and elusive criminal she knows all too well. For Keaton, it's not easy to trust the woman who cost him so much. While Shepherd and Keaton have different motivations for bringing the enemy to justice, they both know that to catch a spy… they must think like one.
The series premieres February 25.
Little
According to the movie website, Girls Trip's Regina Hall and Black-ish's Marsai Martin both star as Jordan Sanders—Hall as the take-no-prisoners tech mogul adult version of Jordan and Martin as the 13-year-old version of her who wakes up in her adult self's penthouse just before a do-or-die presentation.
Insecure's Issa Rae plays Jordan's long-suffering assistant April, the only one in on the secret that her daily tormentor is now trapped in an awkward tween body just as everything is on the line. Little is an irreverent new comedy about the price of success, the power of sisterhood and having a second chance to grow up—and glow up—right.
Little is scheduled to hit theaters April 12.
What Men Want
This remake of the 2000 movie What Women Want stars Taraji P. Henson as Ali Davis who is a successful sports agent who's constantly boxed out by her male colleagues. When Ali is passed up for a well-deserved promotion, she questions what more she needs to do to succeed in a man's world, until she gains the ability to hear men's thoughts. With her newfound power, Ali looks to outsmart her colleagues as she races to sign the next basketball superstar, but the lengths she has to go to will put her relationship with her best friends and a potential new love interest to the test.
What Men Want is scheduled to come to theaters February 8.
The Lion King
The live-action remake of the 1994 classic has an all-star cast, including Donald Glover, Alfre Woodard Beyonce, Keegan-Michael Key, and James Earl Jones who is reprising is iconic role of Simba.
Set to release this summer, which is also the 25th anniversary of the original movie, the movie journeys to the African savanna where a future king is born. Simba idolizes his father, King Mufasa, and takes to heart his own royal destiny. But not everyone in the kingdom celebrates the new cub's arrival. Scar, Mufasa's brother—and former heir to the throne—has plans of his own. The battle for Pride Rock is ravaged with betrayal, tragedy and drama, ultimately resulting in Simba's exile. With help from a curious pair of newfound friends, Simba will have to figure out how to grow up and take back what is rightfully his.
The Lion King roars into theaters July 19.
Aladdin
Will Smith takes over the role of Genie in this live-action remake of the 1992 movie, which is set to premiere May 24.
Toy Story 4
Woody and the crew are back, along with a new character, Forky. The group takes a road trip with old and new friends and learn the world can be a really big place for a toy. Tom Hanks, Jordan Peele and Keegan-Michael Key star in this latest installment of the popular franchise. Toy Story 4 hits theaters June 21.
Frozen 2
According to IMDB, in this followup to the uber popular Frozen, Elsa, Anna, Kristoff and Olaf are going far in the forest to know the truth about an ancient mystery of their kingdom. This Is Us star Sterling K. Brown is one of the stars. Frozen 2 skates into theaters November 22.