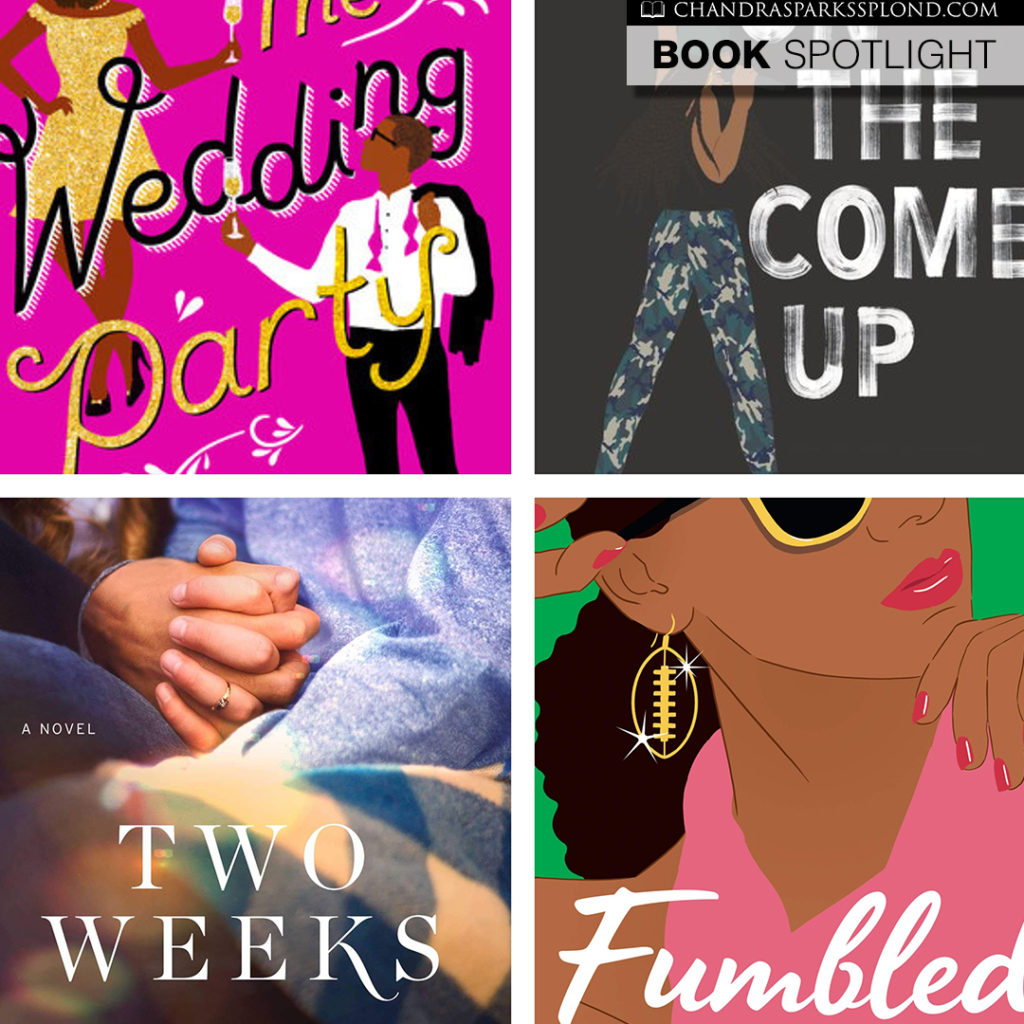 A new year means lots of new books to get excited about. Here are a few books I'm looking forward to this year. Use my affiliate link to preorder your copies.
The Wedding Party
Jasmine Guillory

Maddie and Theo have two things in common:
1. Alexa is their best friend
2. They hate each other

After an "oops, we made a mistake" night together, neither one can stop thinking about the other. With Alexa's wedding rapidly approaching, Maddie and Theo both share bridal party responsibilities that require more interaction with each other than they're comfortable with. Underneath the sharp barbs they toss at each other is a simmering attraction that won't fade. It builds until they find themselves sneaking off together to release some tension when Alexa isn't looking, agreeing they would end it once the wedding is over. When it's suddenly pushed up and they only have a few months left of secret rendezvouses, they find themselves regretting that the end is near. Two people this different can't possibly have a connection other than the purely physical, right?
Two Weeks
Karen Kingsbury
Cole Blake, son of Landon and Ashley Baxter Blake, is months away from going off to college and taking the first steps towards his dream—a career in medicine. But as he starts his final semester of high school he meets Elise, a mysterious new girl who captures his attention—and heart—from day one.
Elise has her heart set on mending her wild ways and rediscovering the good girl she used to be. But not long after the semester starts, she discovers she's pregnant. Eighteen and alone, she shares her secret with Cole. Undaunted by the news, and in love for the first time in his life, Cole is determined to support Elise—even if it means skipping college, marrying her, and raising another man's baby.
When Elise decides to place her baby up for adoption, she is matched with Aaron and Lucy Williams, who moved to Bloomington, Indiana to escape seven painful years of infertility.
But as Elise's due date draws near, she becomes focused on one truth: she has two weeks to change her mind about the adoption. With Cole keeping vigil and Lucy and Aaron waiting to welcome their new baby, Elise makes an unexpected decision—one that changes everyone's plans.
Tender and deeply moving, Two Weeks is a story about love, faith, and what it really means to be a family.
Fumbled
Alexa Martin
Single-mother Poppy Patterson moved across the country when she was sixteen and pregnant to find a new normal. After years of hard work, she's built a life she loves. It may include a job at a nightclub, weekend soccer games, and more stretch marks than she anticipated, but it's all hers, and nobody can take that away. Well, except for one person.
T.K. Moore, the starting wide receiver for the Denver Mustangs, dreamt his entire life about being in the NFL. His world is football, parties, and women. Maybe at one point he thought his future would play out with his high school sweetheart by his side, but Poppy is long gone and he's moved on.
When Poppy and TK cross paths in the most unlikely of places, emotions they've suppressed for years come rushing back. But with all the secrets they never told each other lying between them, they'll need more than a dating playbook to help them navigate their relationship.
On the Come Up
Angie Thomas
Sixteen-year-old Bri wants to be one of the greatest rappers of all time. Or at least win her first battle. As the daughter of an underground hip hop legend who died right before he hit big, Bri's got massive shoes to fill.
But it's hard to get your come up when you're labeled a hoodlum at school, and your fridge at home is empty after your mom loses her job. So Bri pours her anger and frustration into her first song, which goes viral…for all the wrong reasons.
Bri soon finds herself at the center of a controversy, portrayed by the media as more menace than MC. But with an eviction notice staring her family down, Bri doesn't just want to make it—she has to. Even if it means becoming the very thing the public has made her out to be.
Insightful, unflinching, and full of heart, On the Come Up is an ode to hip hop from one of the most influential literary voices of a generation. It is the story of fighting for your dreams, even as the odds are stacked against you; and about how, especially for young black people, freedom of speech isn't always free.