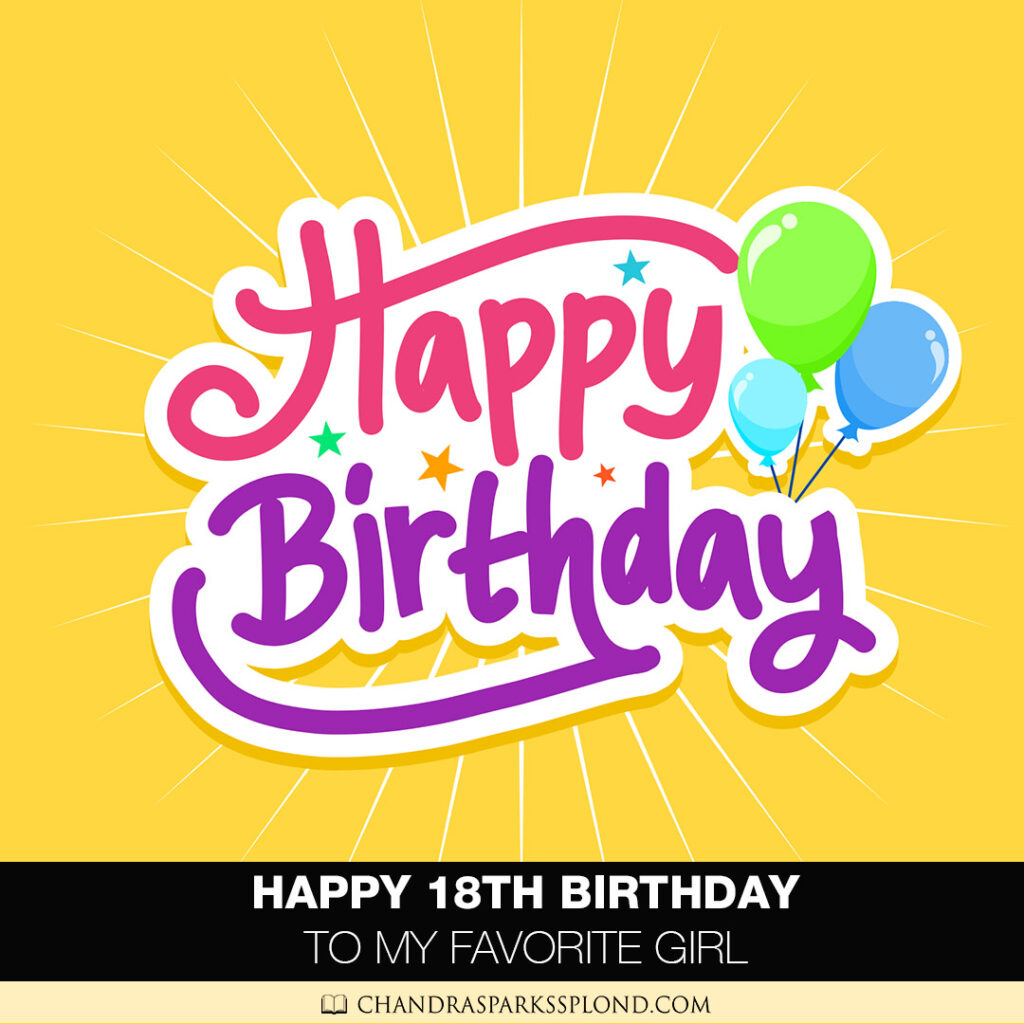 My Favorite Girl,
Lord willing, before the week is over, you'll be 18. This year has seen a lot of changes—you've graduated high school and gone off to college—and for the first time in your life, we won't be celebrating your birthday together. It's just another sign that you're growing up. It's such an amazing and bittersweet time, and as always, I find myself getting a little sentimental. As I started thinking about how I could celebrate you even though we're miles apart, I thought about what a gift you've been to me for the last 18 years, so here are 18 reasons why I love you.
You made my dreams come true. Not only has your presence blessed me with the gift of motherhood, but it's because of you that my dream of being an author came true. After I had you, it occurred to me one day that I couldn't tell you to pursue your dreams when I hadn't pursued mine, so it became one of my goals to show you if I could do it, you could do it too.
You force me to show up as the best version of myself. To put it simply, I want you to be proud of me. We both know I'm nowhere near perfect, but I want to set a good example for you. That means often, I will think before I speak.
We are girls for life. Your presence has blessed me with a relationship unlike anything I've ever experienced. I know you have my back, and you know I have yours. Always.
You showed me what real love looks like. From the moment I knew of your existence, I have loved you. That is something that will never change. As I tell you all the time, I may not always like what you do, but I will always, always, always love you.
Your smile. Seeing you smile makes my heart happy. It's just that simple.
Your resilience. Life has not always been kind to you. I admire the way you dust yourself off and keep going, even though sometimes you're hurting on the inside.
Your heart. You are a good person, you are kind and loving. I really admire that about you, my dear.
You keep me hip. Even though me saying that is so not hip, you get my point. LOL. I appreciate you explaining things to me so I see things from your perspective and for sending me all the social media posts that keep me connected to your generation.
We have a shared love of books, movies and music. From discussing books we love to quoting lines from Grease to singing "Poison," we never run out of things to talk and laugh about.
Your laughter. Quite honestly, you crack me up. We can literally look at each other, know what the other is thinking and burst out laughing.
Our middle-of-the-night talks. I can't tell you how much I value the times where we both just happen to be up in the middle of the night or I'll get a phone call or text from you at some random hour and we just talk about everything or nothing.
Our love of food. Let's face it: We both love to eat. We have discovered so many amazing restaurants and foods because of things you've seen online or because of something I've heard about.
Your sense of adventure. I love that you're down for almost anything. Whatever it is, for the most part, you're willing to give it a try.
Your drive and determination. I am so impressed by the way you make the decision to do something and you do it. If you fail at something, it's not because you didn't give it your all.
Your focus. Along the same lines as your drive and determination is your focus. I love the way you hone in on what you want and do what it takes to accomplish it.
Your love of travel. Whether it's a trip to the mall or cruising to another country, you are always down to go somewhere and create amazing memories.
Your skillset. I've seen you watch a video and then pick up a new skill, whether it's doing your hair or learning a new craft.
Your love for me. I have no doubt in my mind that you love me. Just like I don't play about you, you don't play about me, and for that, I'm eternally grateful.
Happy 18th birthday, my sweet girl. May all your wishes come true.
Love,
Mommy