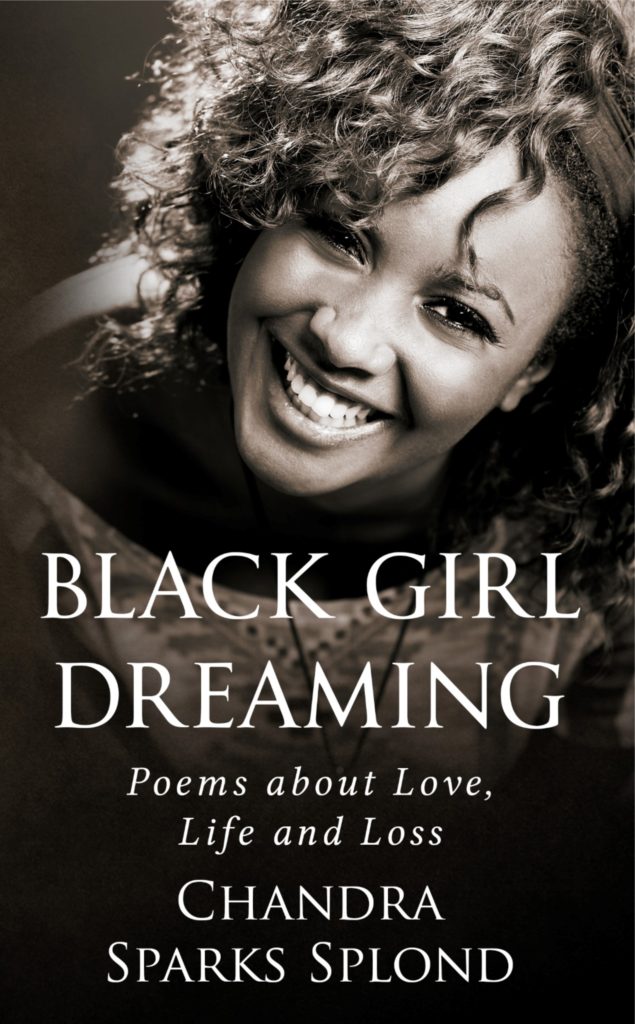 As a child growing up in Birmingham, Alabama, author and blogger Chandra Sparks Splond spent many days in her room dreaming of forever and writing about someday. In Lessons in Life: Poems about Love, Laughter and Loss, Splond shares some of her most cherished and personal work on her journey to learning to love herself and others.
Reading level: Grades 6-12
Paperback: 160 pages
Publisher: West End Publishing, LLC (January 30, 2017)
ISBN-10: 1541015916
ISBN-13: 978-1541015913
Black Girl Dreaming: Poems About Love, Life and Loss one sheet.
Purchase the paperback on Amazon.
Purchase the ebook on Amazon.
Purchase an autographed copy and have it shipped to you.
Please follow and like us: