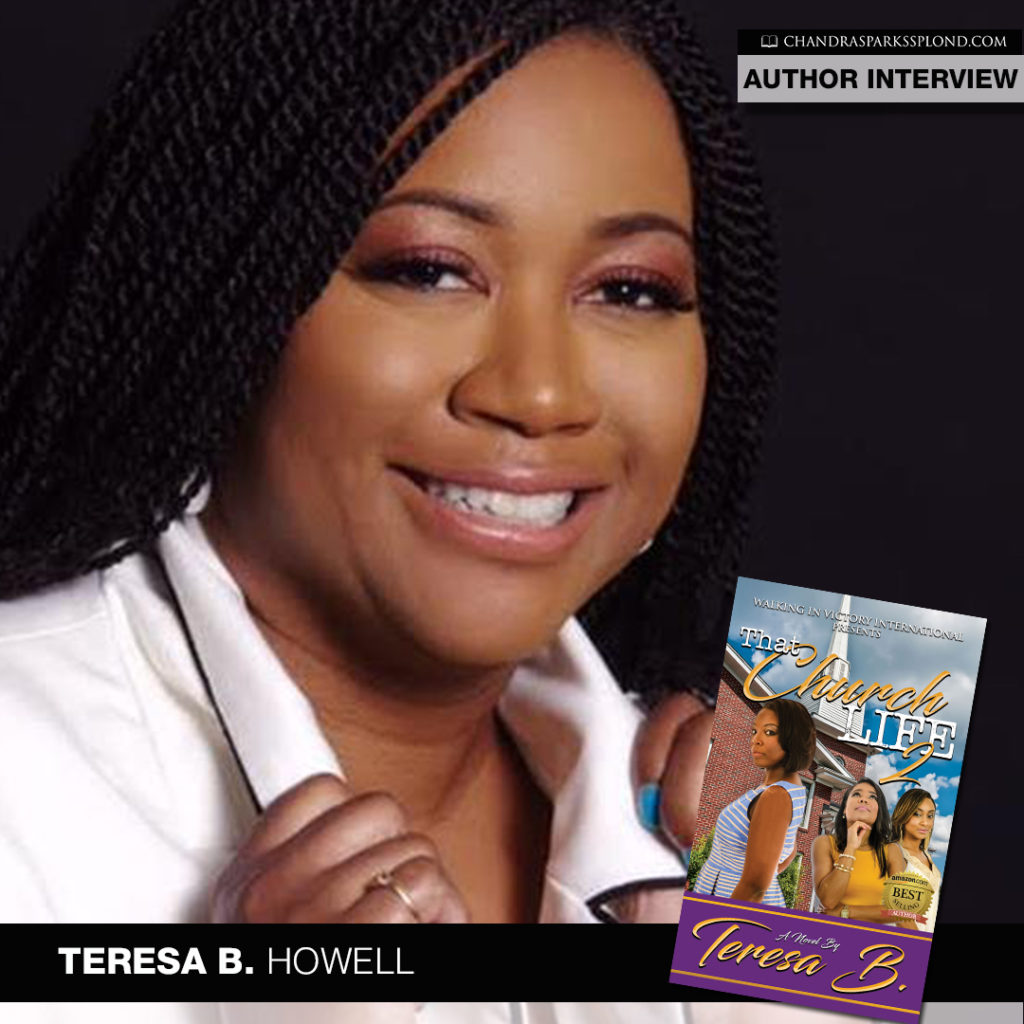 Author Teresa B. Howell knows there's no drama like church drama. I recently spoke with her about her book That Church Life 2.
Tell me about your latest book.
That Church Life 2 is another page-turner about Missy, Natalia, and Michelle at Mt. Zion Church. The three friends are at a crossroad with family, friendship and the church.  There are truly some twist and turns that readers did not expect to happen.
Why did you decide to write it?
It's a continuation of part one.  I left a cliffhanger in the first book and had to answer all the questions about the characters for the readers
What do you want readers to learn from the story?
I want them to realize to keep their eyes on God and not the drama around them.  This book displays how life can be challenging when dealing with certain church organizations and the people in it, but it's still all about God and you will see that in part two.
What do you want readers to learn from your life?
That I am not the absolute perfect writer, but as I follow Christ in my literary journey, I'm perfecting my craft, and it gets better and better.
Who is your favorite author and why?
Kimberla Lawson Roby.  She is the queen of church drama books and finding redemption in her characters.  I love how she shows the truth about what really happens in some churches. She allows the reader to see both sides of the story.
What's next for Teresa B. Howell?
I will continue writing.  I have three books in the works—two Christian fiction and one nonfiction that I think readers will enjoy.
Do you have anything you would like to add?
Overcomers never quit, and quitters never overcome.  Remember that.
To learn more about Teresa B. Howell, visit her website or connect with her online.
Website: Teresabhowell.com
Twitter: Authorteresab
Facebook: Teresabhowellwiv
Instagram: teresabhowell
Please follow and like us: