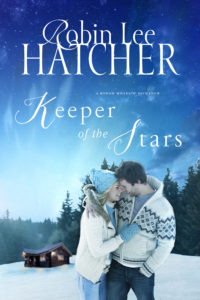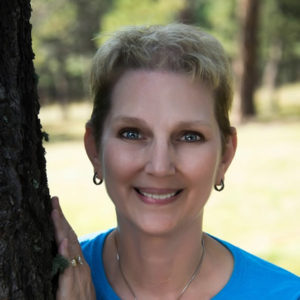 Bestselling novelist Robin Lee Hatcher just keeps on getting better. I recently spoke with the prolific author about her book Keeper of the Stars.
Tell me about your novel, Keeper of the Stars.
Keeper of the Stars is the third and final novel in the Kings Meadow Romance series (all books stand alone and are not dependent upon the books that come before). Here's the official blurb:
Because it's not always love at first sight!
When her mother died from pneumonia, Penny Cartwright was heartbroken. But now, after burying her younger brother just 12 years later, she is devastated. Anger, guilt, and sorrow cloud Penny's mind, and the last thing she wants is to be reminded of her pain—but that's exactly what happens when a stranger comes to town.
Trevor Reynolds has been chasing fame for more than a dozen years, but his musical career can't get off the ground. While on the road, an accident kills his young drummer, Brad Cartwright. Trevor wasn't behind the wheel, but he still blames himself… and so does Brad's sister, Penny. Now Trevor finds himself in Kings Meadow, determined to follow through on his final promise to his friend.
Still feeling the pain of Brad's death, Penny and Trevor must learn that forgiveness is the only thing that can heal their hearts. And if they do forgive, something beautiful may rise from the ashes of heartbreak.
Why did you decide to write this story and the Kings Meadow series?
In my women's fiction release, A Promise Kept, I created a small mountain town named Kings Meadow, a place where both my contemporary protagonist and my historical protagonist retreat to in order to heal from the heartache in their lives. Readers immediately fell in love with the location and I received many requests for more stories set there. Since one of the much-loved secondary characters in A Promise Kept, Chet, had been left without a happy ending, I knew I wanted to write him into his own romance. That became the first Kings Meadow Romance, Love Without End.
My writing process is to wait for characters and their situations to introduce themselves to me. My starting place for Keeper of the Stars was actually the season. I wanted the story to take place over the winter. That was all I knew to start with. Then I envisioned the opening scene—Penny and her dad in the cemetery at the burial of Penny's brother and the moment when she meets Trevor for the first time. After that, the story began to reveal itself to me.
Why did you decide write stories that reflect your Christian faith and values?
The short answer is, God called me, and I obeyed.
I began my writing career in the general market, eventually writing thirty books for several mass market romance publishers. Although a believer, I wasn't walking in obedience during much of that time. But as God began to get my attention, He planted a desire in my heart to write for Him. It took a number of years and a lot of healing within me before I was ready to answer His call on my heart. But then I awoke with the opening scene of a novel in mind, and I knew at once it wasn't a story I could write for my at-that-time publisher. It was a Christian novel, and God had to be at its center. That book became my first novel for the Christian market, The Forgiving Hour, and was published in 1999.
Being able to write stories that include the full person—body, mind, and spirit—has been wonderful. That hadn't been the case with my general market publishers. Since beginning to write Christian fiction, I have experienced great freedom in the stories I want to tell, and I have worked with some of the most amazing editors and other professionals over the past nineteen years. God has been faithful to the call He place on my heart. I am privileged to be able to write for Him.
What advice do you have for women juggling raising a family with pursuing their dreams?
First and foremost, we have to keep our priorities straight and be willing to recognize seasons in our lives.
When I started writing, my daughters were ten and eight, and I had a full time day job. So I set a writing schedule. I wrote in the evenings after dinner (instead of television) from 7:00 to 9:00. Friday nights and weekends were reserved for family, and when I was writing, I had an "open door" policy. My daughters were allowed to interrupt me whenever they needed to. They came first, even once I was under contract and had deadlines.
Second, not all dreams come to fruition the way we imagine. We must be obedient to what the Lord calls us to and then leave the results up to Him.
What's next for Robin Lee Hatcher?
I'm not quite ready to reveal the title or cover of my next novel, which will release in April 2017, but I can give you a glimpse of the story.
Her mother abandoned her. Her husband left her. Her father disowned her. Trust somebody with her daughter? That'll be the day.
The story is a romance, set in southwestern Idaho in an area rich with vineyards, fruit orchards, and other farms. Derek is a part-time sheriff's deputy who also runs a small organic farm. Brooklyn is a former bad girl with a painful history who has returned to her small hometown with her ten year old daughter, not planning to stay any longer than necessary. But Brooklyn and her daughter's new home is next door to Derek's place, and he is going to become a part of their lives, whether Brooklyn likes it or not.
To learn more about Robin Lee Hatcher, visit her website or connect with her on Facebook, Twitter or Instagram.
Please follow and like us: