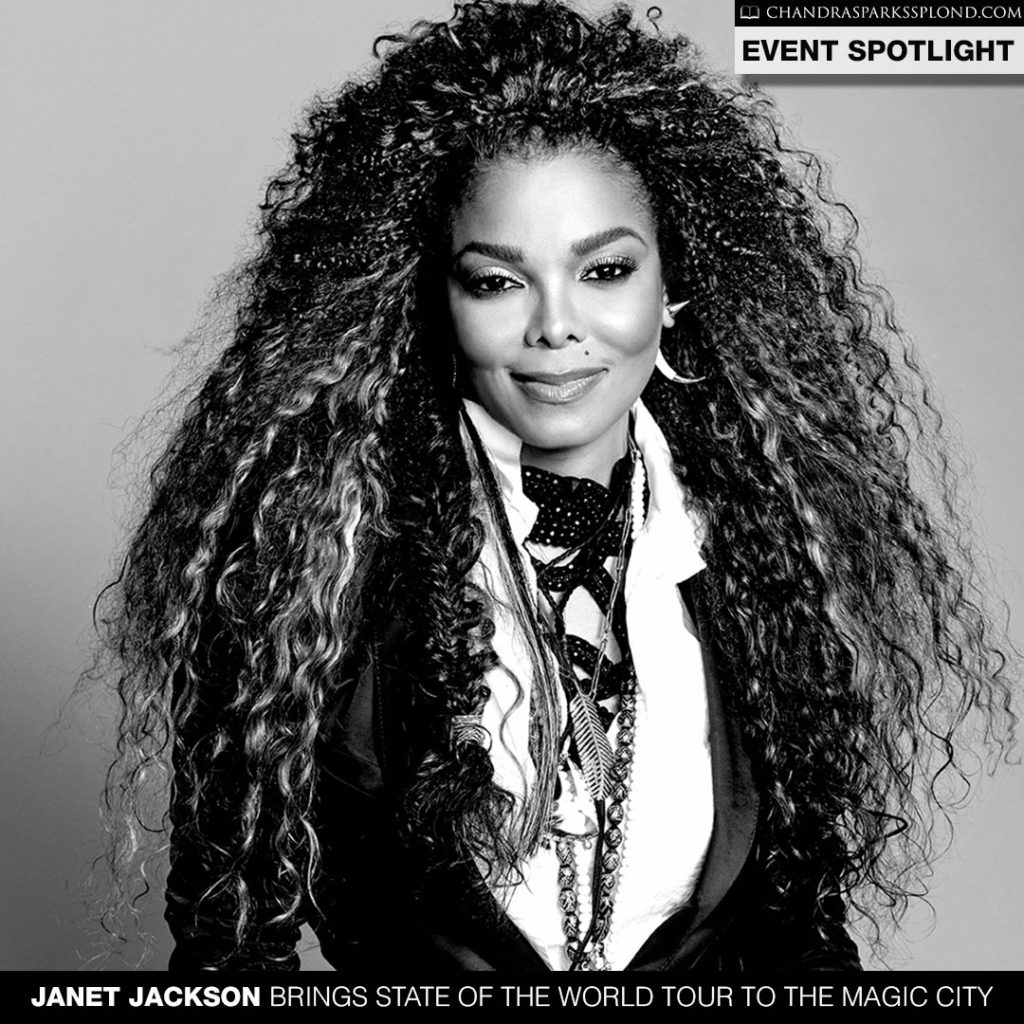 Janet Jackson is bringing her State of the World tour to the Magic City this Sunday, December 9 at 8 p.m. at the Legacy Arena at the BJCC.
According to her website, Jackson is a global music icon, multiple Grammy Award winner and multi-platinum selling artist.  Produced by Live Nation, the State of the World tour is set for a 56-city run beginning September 7, in Lafayette at the Cajundome. Jackson will make multiple stops in Texas and California, hit all four corners of the U.S. visiting Seattle, Portland, St. Louis, Milwaukee, Chicago, Boston, Philly, Memphis, Jacksonville, as well as head north of the border to include Vancouver and Toronto, with her final stop on December 17 in Atlanta at Philips Arena.  Tickets held for previous Unbreakable tour events that are now re-scheduled will be honored at the new dates.
The legendary entertainer began her sold-out Unbreakable tour in August 2015, but just one year ago she reached out directly to fans via Twitter with news of her focusing on starting a family, confirmed months later with the arrival of her first child.  Since, she has taken the past year to enjoy pregnancy and motherhood and is now ready to return to the live stage to give  fans everything they could hope for in one epic concert event.  The State of the World tour is a continuation of the Unbreakable tour and will include fan favorites from her chart-topping Unbreakable album, an array of her socially conscious music she's released throughout her career, and other smash hits and soon-to-be released new tracks with a state-of-the-art live production.
Tickets for the State of the World tour start at $18 and can be purchased online.
Please follow and like us: