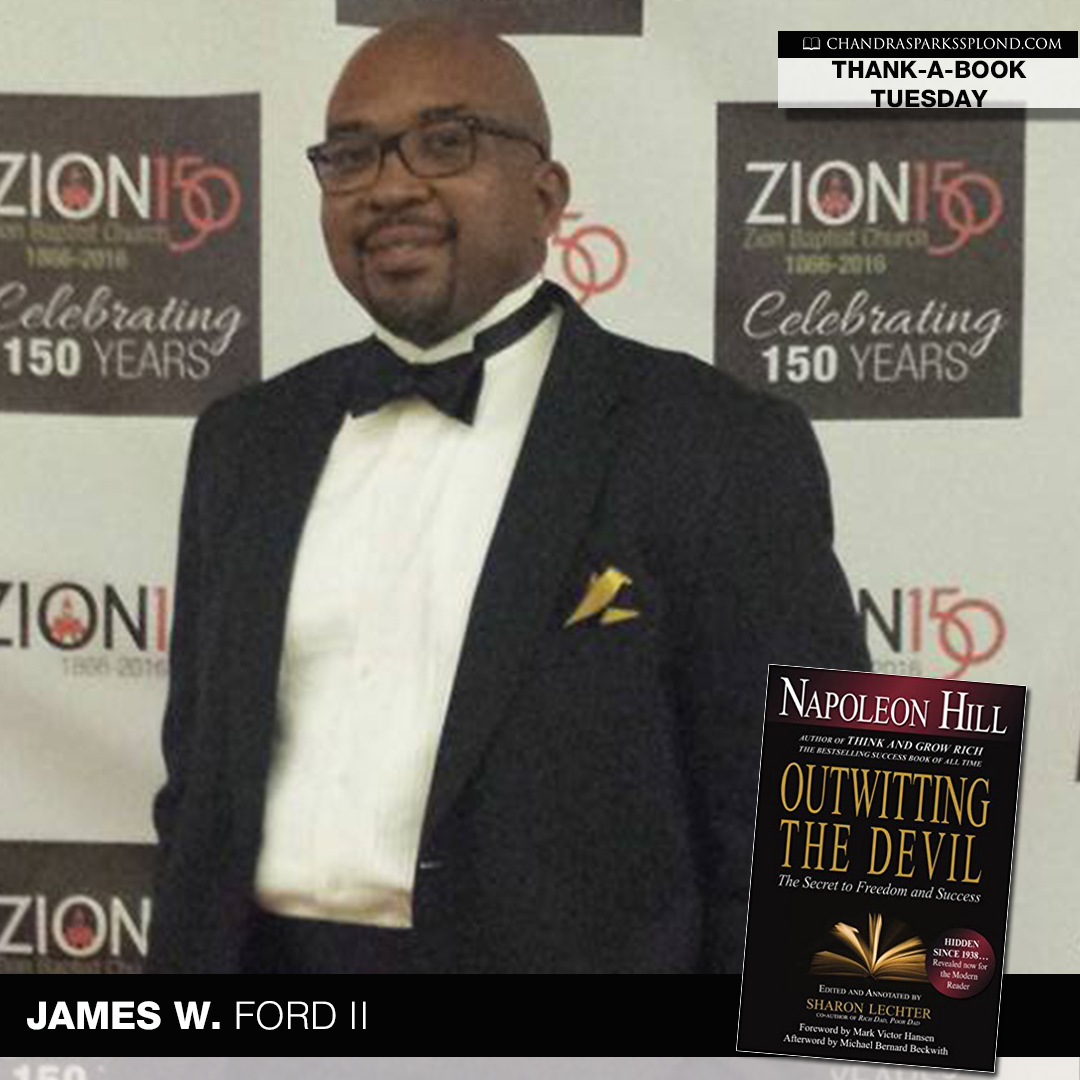 Health benefits consultant James W. Ford II learned a huge lesson about the importance of next-level faith in the book that changed his life.
What is the book that changed your life? Outwitting the Devil by Napoleon Hill
Tell me about the book.
From Amazon: Using his legendary ability to get to the root of human potential, Napoleon Hill digs deep to reveal how fear, procrastination, anger, and jealousy prevent us from realizing our personal goals. This long-suppressed parable, once considered too controversial to publish, was written by Hill in 1938 following the publication of his classic bestseller, Think and Grow Rich. Annotated and edited for a contemporary audience by Rich Dad, Poor Dad and Three Feet from Gold co-author Sharon Lechter, this book—now available in paper—is profound, powerful, resonant, and rich with insight.
 Why did it impact you?
At the intersection of a career transition and building a business, this book speaks to some of the feelings I experienced in that period. Hill bluntly indentifies the negative emotions as barriers to success and how to overcome them by faith, focus and just as important, action. In the interview with devil, the devil reveals that his strongest strategy is to get people to "drift," meaning not being able to settle on your true purpose in life and you then become truly ineffective.  For me that concept was personal to my journey and  very much spoke directly to me. The book encourages a stronger walk with faith and with purpose.
 Is there anything you would like to add?
Albeit controversial, the book encourages next-level faith and certainly encourages deeper thinking to ensure success.
Use my affiliate link to purchase Outwitting the Devil.
Interested in sharing the book that changed your life? Contact me.
Please follow and like us: