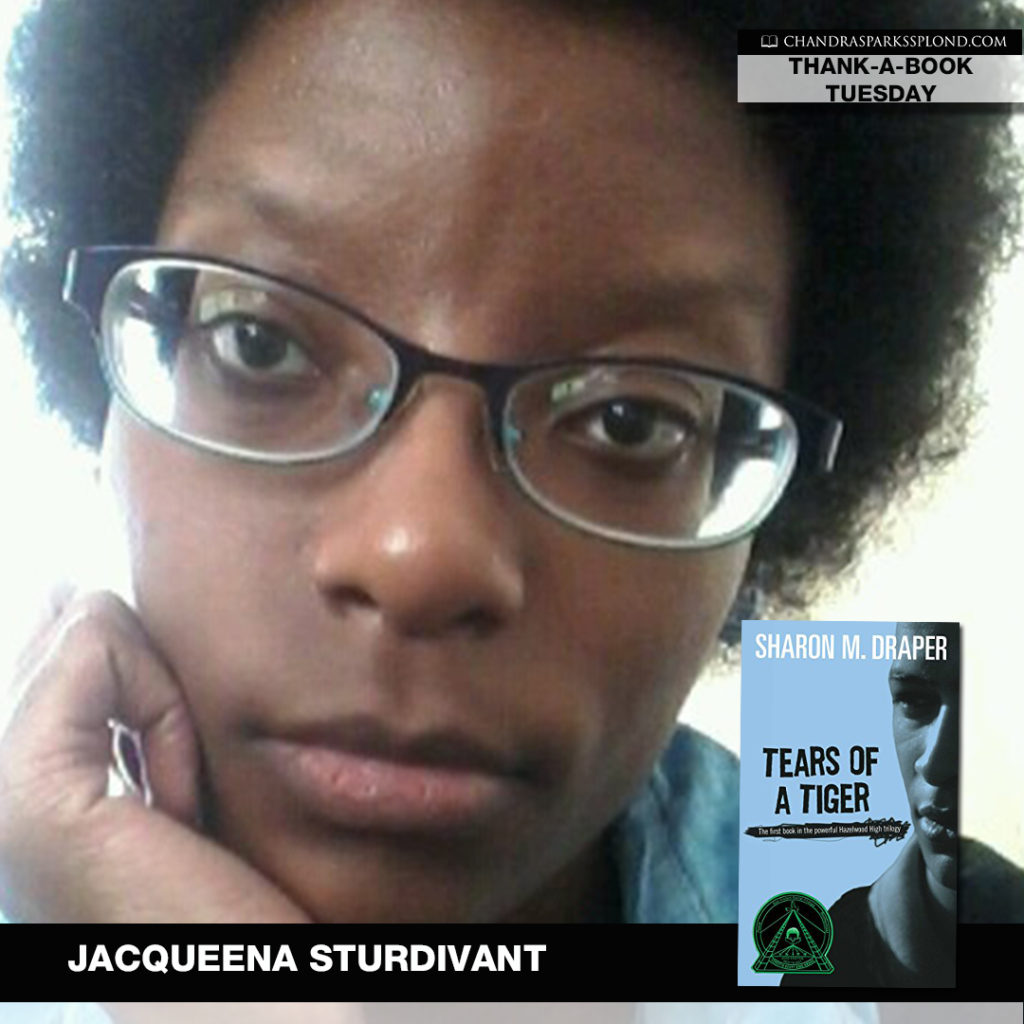 Some books impact you at an early age and teach you lessons you can use for the rest of your life. Such is the case for Jacqueena Sturdivant.
Occupation: Unemployed
What is the book that changed your life?
Tears of a Tiger by Sharon M. Draper
Why did it impact you?
This book tells a fictional story of high schooler named Andy. One night, Andy and his friends were drinking and Andy decides to get behind the wheel. The effect of this leads to a crash and the death of one of his friends, Robert.  Andy feels he is responsible for his friend's death and goes into a state of guilt and depression.
This story impacted me because of the message of talking out your problems and having someone there who is willing to listen.
Yes. When you're going through a certain something that hurts you really bad or something good but you're having a little trouble talk don't hold it in, talk it out and let someone in who you can trust. People aren't going to know how we feel unless we tell them.
Use my affiliate link to purchase your copy of Tears of a Tiger.
Please follow and like us: