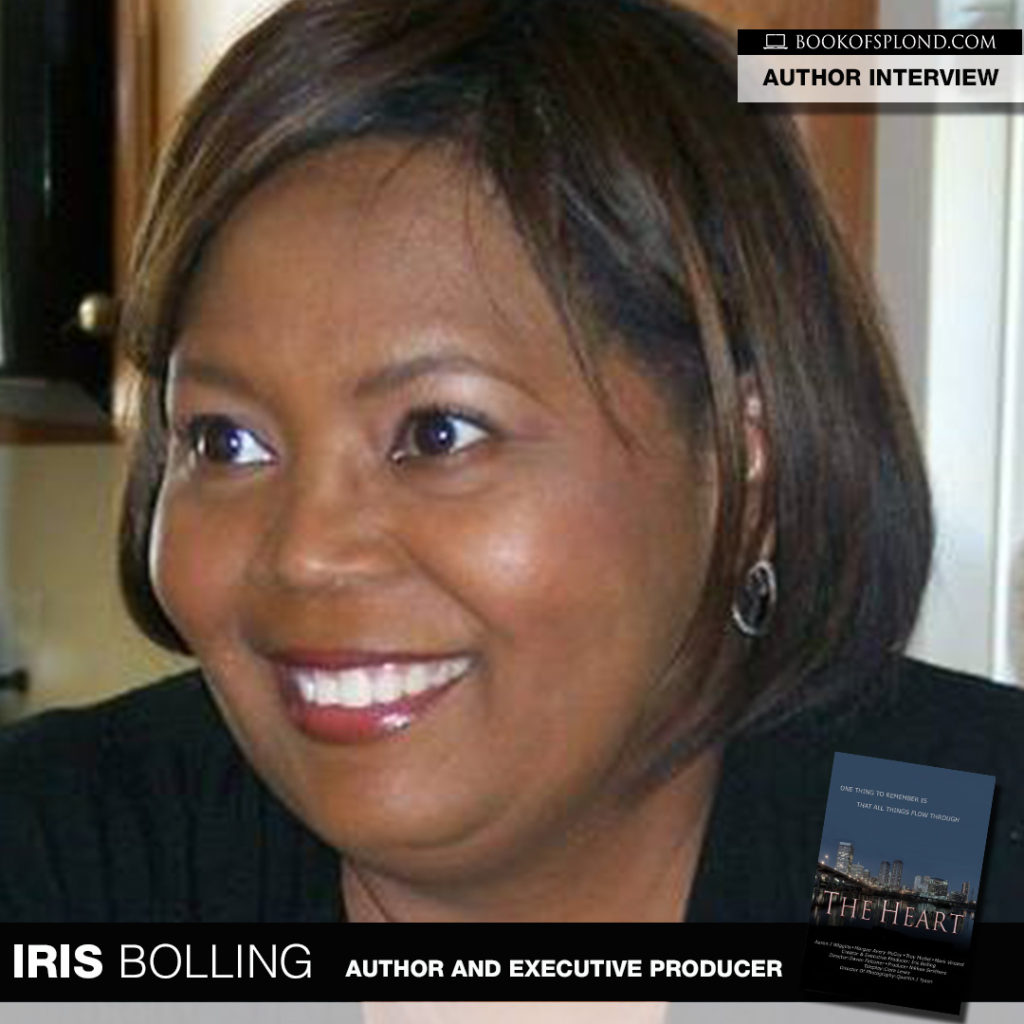 Author and executive producer Iris Bolling has no problems investing in herself and her dreams. I recently spoke with her about her latest book and her television series.
 Tell me about your latest book, Invested: A Dunning Bank & Trust Trilogy.
I've always wanted to do a series of books on corporate life. The Dunning Bank & Trust Trilogy is it for me. The first book in the series Invested deals the new CEO of Dunning, Myles dealing with corporate espionage and finding love. Here is the synopsis:
Myles Dunning, the thirty-five-year-old CEO of Dunning Bank and Trust, is fighting off one takeover attempt after another to save his family's historical bank. Recently ranked the third largest bank in the world, the leaders in the financial world conspire to prevent, by any means necessary, further growth.
Chrystina Price is a voluptuous, lovable powerhouse, whose sole purpose in life is to uplift and protect the man she has loved from the day they met…Myles Dunning. Discovering enemies, close and afar, Chrystina throws everything she has into uncovering and blocking each attempt to bring Myles down.
After a boardroom victory raises the company closer to the number two ranking, Myles and Chrystina share a victory kiss that unleashes an unstoppable flow of love that no dam could control. The bliss of love is short lived when Myles learns a tragic truth.
When the integrity of the family always come first, is it worth Investing in love.
Why did you decide to write it?
This book touches close to home. One of the first African-American banks started here in Richmond, Virginia, by Maggie Lena Walker. I wanted to find a way to incorporate that history in a contemporary love story with the suspense and drama of the corporate world, bringing the challenges of the banking world of today and incorporating office politics leads to tasty drama.
Tell me about your television series, The Heart.
The Heart is a political drama that follows the journey of Jeffrey "JD" Harrison from district attorney to president of the United States. The audience gets to meet his wife as he does and see how their love sustains him during the journey. You also get to learn about the people he surrounds himself with and turns to for advice. The drama, suspense and love shine through in each episode.
Why did you decide to produce your own television show?
I'm an indie author. For me it was about telling my story my way. Second it is about giving readers another format to see the story. Waiting for Hollywood to knock on our door isn't a viable option, so instead, I produced it as a television show to get the story out there. With any luck Hollywood or someone will contact us and say, hey we like what you did here. How can we keep this going? Opening doors for authors to tell their story their way is first and foremost.
What advice do you have for others who want to see their stories on the small screen?
Go for it. You can do as I did and produce it yourself, or you can get a production company such as mine, Siri Austin Entertainment LLC, to produce it or consult to help you get your story to film. As an indie author we learn to do everything on our own, this is no different. Learn how to produce a film by going to YouTube or Google. Or talk to people in the industry. There are so many avenues you can take to get your books to film.
What advice do you have for women juggling multiple roles?
Balance. As women we wear so many hats and know how to multitask. We do it every day with family and our households. This is my job. I have work hours the same as if I was going a regular nine-to-five every day. This is the second year of my company, so I'm still in the 60 to 80 hours a week. When you are building your own company, everything depends on you, however, to keep your mind, body and soul intact, my advice would be to keep a balance. Work, but be sure to make time for family and friends. Most of all make time for you. Enjoy the fruits of your labor. This way, the long hours aren't as daunting.
What has been the biggest surprise about your career?
The love received from readers continues to be my biggest surprise. Nothing could have prepared me for the reader's response to my stories. What a wonderful experience to go to book events and have the people in the audience know your story or even you name. The support of my work is a wonderful surprise.
What's next for Iris Bolling?
For me, it's the new series Dunning Bank & Trust trilogy. I'm in talks with other authors to bring their books to film. Very excited about that. I just released my first audiobook, The Pendleton Rule, which is getting pretty nice reviews. And then it's on the road with The Heart series. We are going to a number of cities to share The Heart series with book clubs across the county.
Do you have anything you would like to add?
I would like to thank you, Chandra, for sharing my work with your audience. It is always an honor when asked to do an interview. That lets me know people are interested in my work. Please look out for Invested, A Dunning Bank & Trust series coming out November 2016. Check out The Pendleton Rule audiobook on Audible, The Heart series streaming on Amazon Video and the rest of my books at www.irisbolling.net.
Use my affiliate link to purchase your copy of The Pendleton Rule. To learn more about Iris Bolling visit her websites, http://www.irisbolling.net and www.siriaustin.com, or connect with her on Twitter or Facebook.