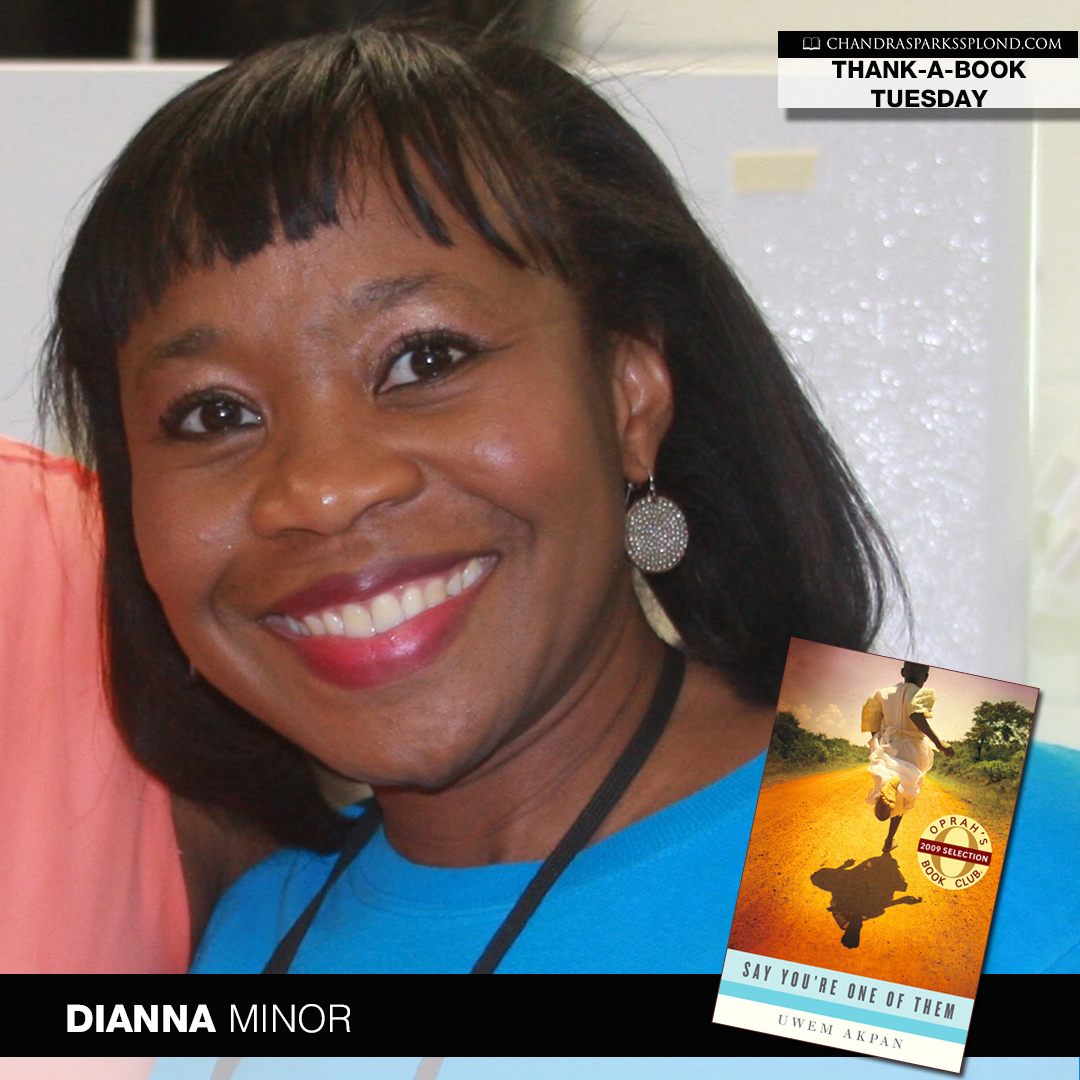 Literary/instructional coach Dianna Minor learned to see the world through a child's eyes in the book that changed her life.

What is the book that changed your life?
Say You're One of Them by Uwem Akpan
Tell me about the book.
The book was one of Oprah Winfrey's 2009 book club selections. It is a compilation of short stories that take place in different countries in Africa- Kenya, Nigeria, Benin, Rwanda, etc. All of the stories are told through the eyes of children. Not only did the author put me in the body of a child while reading the stories, I was able to see their challenges and struggles so viscerally. The author masterfully told five extraordinary stories that show the reader the innocence and horrors the children witness. In one of the stories "Luxurious Hearses," I was able to see religious conflict through the eyes of a young boy who endures an interminable bus ride across Nigeria. In another, I was able to see how a young Rwandan girl deal with family's struggles while longing for a sense of normalcy. I read the entire book within a day. I just couldn't put it down. I was able to see the countries of Africa in a whole new way. I was totally enlightened. It's such a fascinating read.
Why did it impact you?
The book impacted me in so many ways. First, it allowed me to see life through another lens. I believe that's the beauty of a good book. Mr. Akpan gave me a deeper insight into the harsh realities that many children face in Africa through these fascinating short stories.  Literally, every single page had a sentence or scene that resonated with me. The imagery and symbolism were so rich throughout the book that I literally highlighted something on every single page. I was able to see how the lives many children live in Africa are so different from those of American children. Yet, on the other hand, their lives are all the same. After all, the wants are the same: All kids want to play, have friends, and have a loving home. So, in essence, the themes in each of these stories are universal to all children. After reading the book, I was able to see the 'power' in the written word. There are so many stories still untold and that's why we need more writers like Akpan to share stories like these. We need more powerful, deserving voices in the realm of literature.

Is there anything you would like to add?
Yes! As an educator who works in the area of literacy, I encourage all adults to be advocates for literacy. If we as educators, parents, and members of the community make literacy a number one priority, it benefits everyone.
Use my affiliate link to purchase your copy of Say You're One of Them.
Interested in being interviewed about the book that changed your life? Contact me.
Please follow and like us: