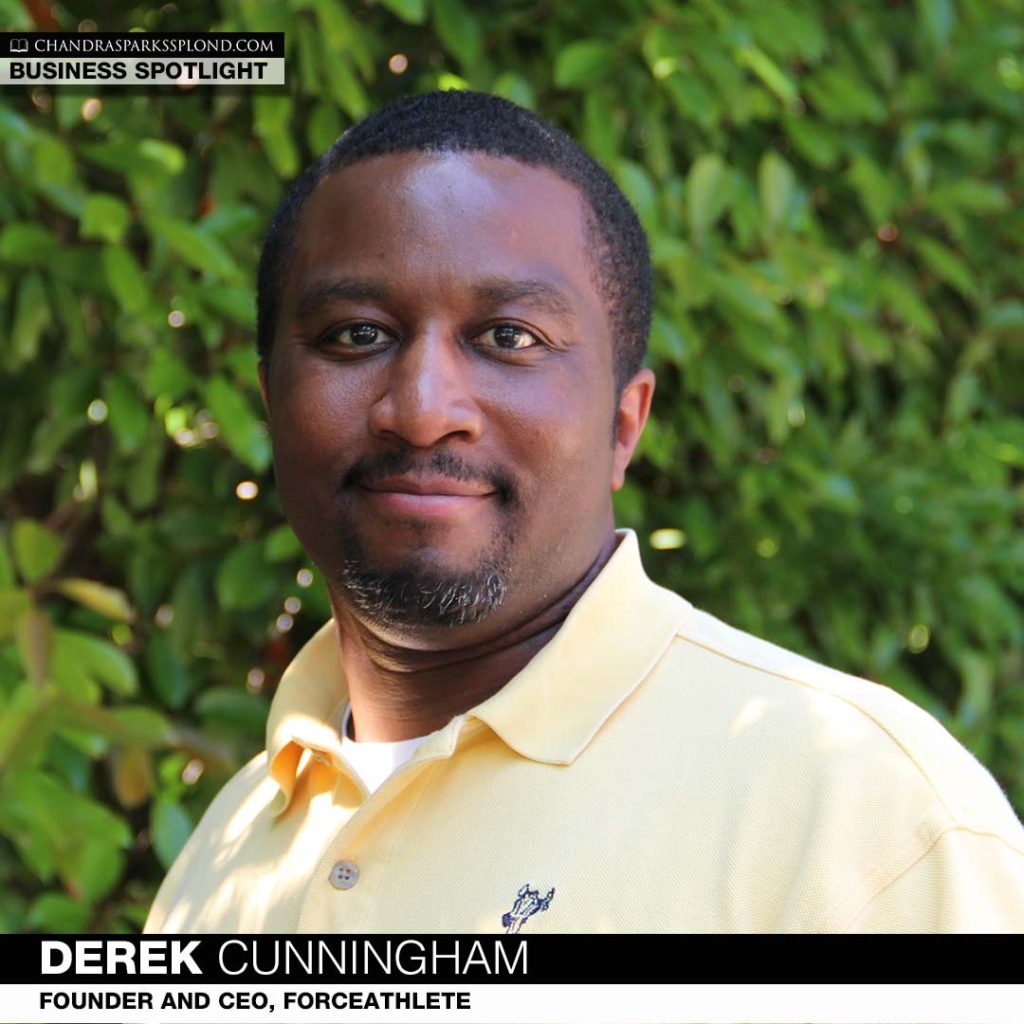 If you're looking to get your student-athlete noticed by colleges, Derek Cunningham, founder/CEO of ForceAthlete, is here to help. I recently spoke with Cunningham about his company, which helps students roughly ages 13 and up and parents with the recruitment process.
Tell me about your business.
We are ForceAthlete. Founded in 2015, we are building our organization to help service the needs of high school athletes—especially those who are not stars but seek the chance to keep playing.  We specifically built our technology to help student athletes track their performance, compare it against other players who have already received scholarships, and ultimately it sends their information to schools/college coaches to find the right fit.
Why did you decide to start it?
First, I always wanted to give back, and second, I was one of these kids myself—a really good player, but not a "blue chip" or "five star."  My high school coach was extremely busy trying to serve as the athletic director, head coach, and there were about eight players on our team who were college worthy.  Add all that up due to him being busy and us really not knowing what to do, we didn't have much help.
It turns out, between high school athletics, AAU, recreation and various club programs, there are more than 7.7 million high school athletes today. Many of these athletes desire to play at the next level, however, given the limited resources of their coaches and the limited resources of smaller colleges and universities, we believe there exists a need to better connect those who seek a chance to play collegiately and help them stand out in the recruiting process.
What can customers expect when they purchase services from you?
A new technology that will help them create the best possible 'sales' packaging of themselves.  Demographics, coaches, stat consistency, film, production and comparisons all in one.  They will be able to control their own recruitment process.  This is especially important for women's sports – where there is just not a lot of help available.
What's the best business advice you have ever gotten?
In business: "The best way to create value is to solve problems, preferably big ones."
What advice do you have for others interested in starting a business?
Start.  It's the hardest part.  Do your homework and actually start. I send myself an email every night entitled "Move the Ball," and I list three to four things I have to get done the next day.  This way I am always moving forward.  Big steps, little steps doesn't matter.  I am always moving—and, it adds up!
What's next for Derek Cunningham and ForceAthlete?
Growth and adoption.  We will spend a considerable amount of time just focusing on our customers, identifying problems and helping to solve them.  If we do this well, I trust it will spur growth and increased adoption will follow.
Do you have anything you would like to add?
We are also a giving company.  As we grow, we have built into the business plan that a percentage of proceeds will go back to individuals by way of a walk-on scholarship. My partners and I firmly believe that we have been blessed and should and will find ways to be a blessing to others, especially if it helps them to achieve their dreams.
And for a limited time, your readers can use "FAfreetrial" on our website for a free subscription.
Please follow and like us: